Any mom would do anything for her child and we all know that. It is her duty to provide for the baby's food, no matter whether they are at home or at a public place. The only issue is that moms who breastfeed their babies in public places come across judgmental thoughts and stares that let them know what they are doing is wrong.
See also: Coco Austin Speaks Out After She's Mom-Shamed Again For How She Decides to Bathe Her Daughter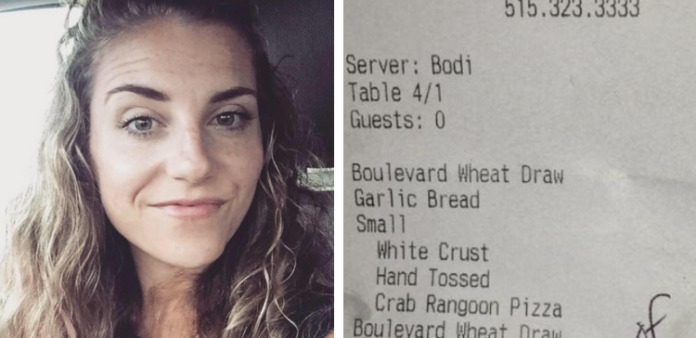 Jackie Johnson Smith is a mom of three little children, and one of them is still breastfed. She was celebrating her birthday with her family and friends when something happened.
See also: 15+ Things Moms Do That Make Them Even More Incredible
Her baby needed to be nursed, and she didn't know what to do or how people would react to that. I do not like to breastfeed my babies in public, and also the waitress walked there a lot of times.
See also: I Breastfeed My Little Girl As Much As She Wanted, When She Was Nine, She Told Me She No Longer Needed Milk
I was worried she didn't want me to do that in the restaurant. But her reason was something else. She had praising words for the mother. She wrote something on their bill. 'I bought one of your pizzas. Thank your wife for breastfeeding!'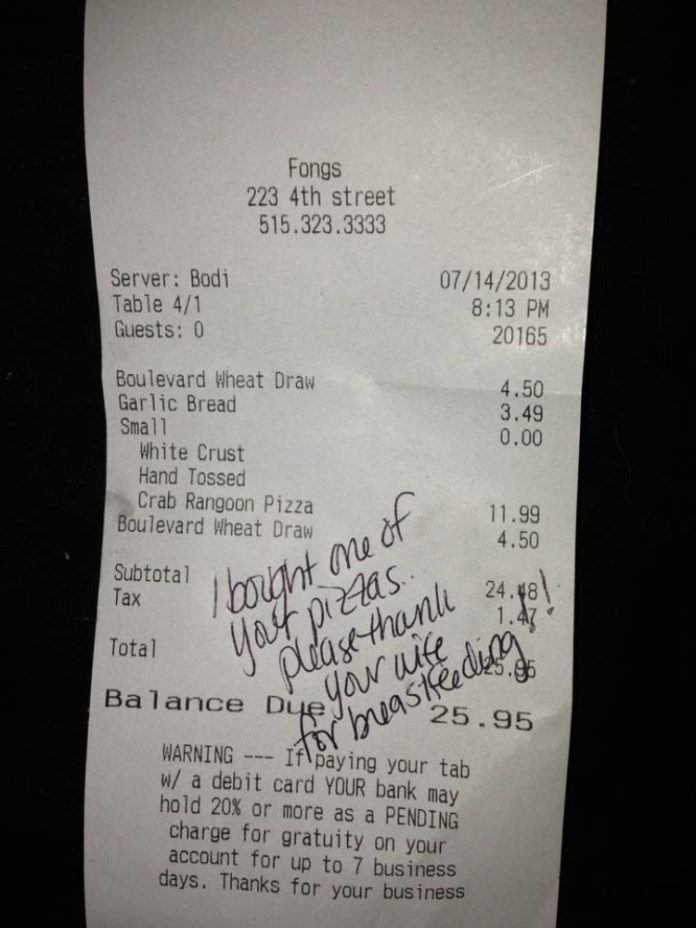 The woman was in total shock and started tearing up. She went back inside and thanked the waitress.
See also: After 18 Miscarriages And 16 Years, This 48 YO Mom Welcomed her Miracle Baby
What do you think about women breastfeeding in public? Do you think it is appropriate or inappropriate to breastfeed in public? Share your thoughts and your feelings about this topic in the comments on Facebook.