Prince William and Princess Kate made a very unexpected visit to the Winsdor after the Queen's passing. Prince Harry and Meghan Markle joined them on a special invitation.
The royals stopped to shake the hands of grieving fans who were gathered. They opted for elegant black dresses, to match the black suits by princes.
See also: Meghan Markle And Prince Harry Are Really Angry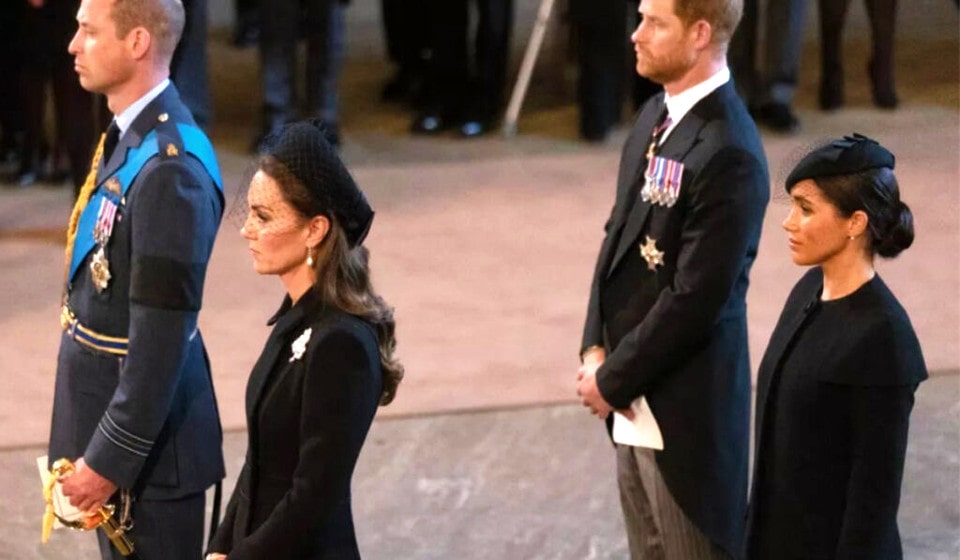 The couple interacted with the public for around 40 minutes and left in the same car.
It was a surprise for a lot of people when Prince William and Kate Middleton invited Prince Harry and Meghan Markle to observe mourners at the memorial of Queen Elizabeth outside Buckingham Palace.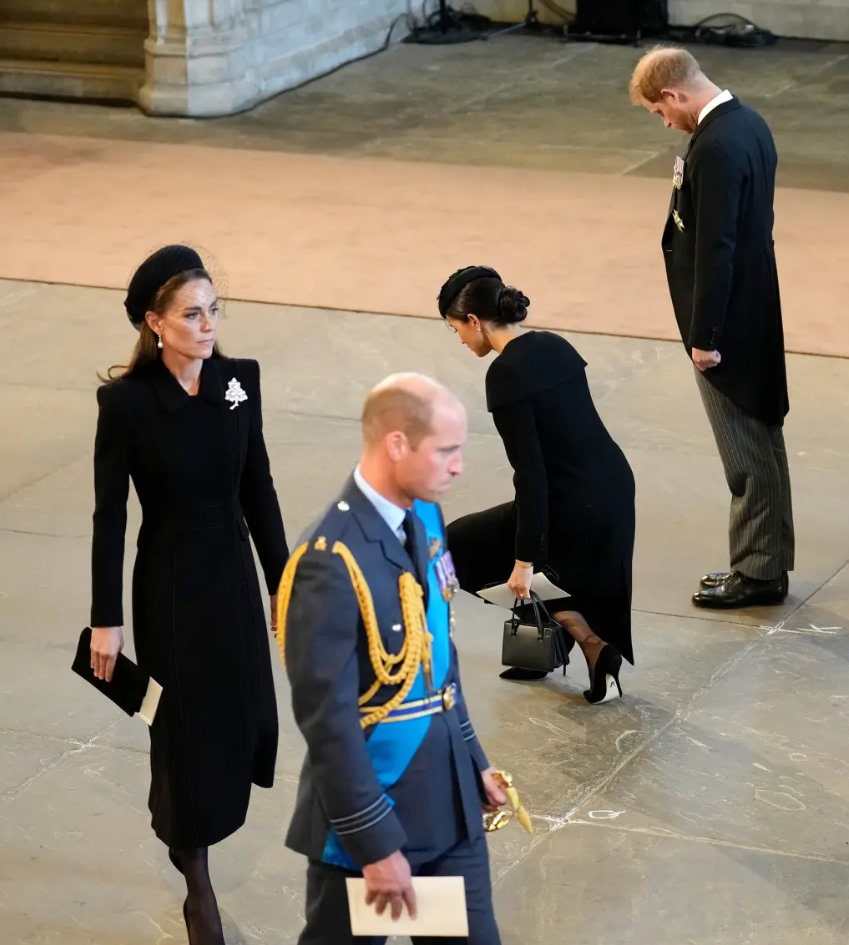 This marks the first time in quite some years that they are seen together, since the death of Prince Philip and the Princess Diana memorial.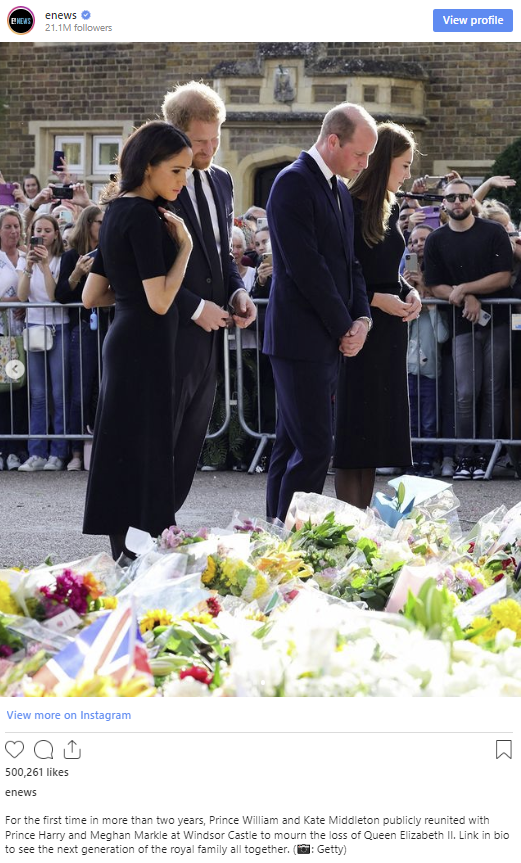 It was an important show of unity at a very difficult time for the royal family, told a royal source. Therefore, everyone hopes that all members of the royal family would unite and support the King.
This would help the wounds to be healed during these difficult times.
See also: There Is A Forgotten Step-Sister For Harry And William, Here Is All You Need To Know About Her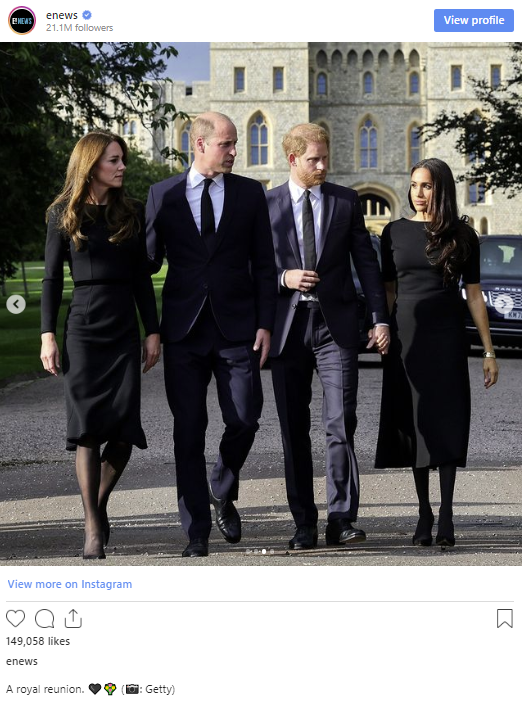 The death of Queen Elizabeth symbolizes the end of an era and the start of a new difficult era with a new King. She was the longest reigning queen in British history and her passing shocked everyone around the world.
What do you think about the decision of Prince William and Princess Kate? So, please share your thoughts in the comments on Facebook.