25 years have passed since the death of Princess Diana. She has stolen the hearts of all people who know her character. It will always remain an important memory for everyone, mainly for the royal family and its sons, Harry and William. Recently, Prince William has returned to his mother's memory again. "Following Queen Elizabeth's coffin reminded me of my mother."
Expressed Prince William. Prince William was part of the queen's tributes and then, together with his wife Kate Middleton, came out to greet the supporters of the royal family. They went to Norfolk, one of the places that the queen frequented the most. She and her family spent time together celebrating different traditional holidays.
Prince William is very protective of his mother's figure and once again brought her to the center of attention. He tells a reporter that the Queen's death reminded him of Princess Diana. This event was reinforced even more at the Queen's funeral. At the same time, he remembered and mourned his mother. For him, this is one of the most difficult periods of life.
See also: Amazing Gesture From Prince William And Princess Kate For Prince Harry And Megan Markle
In his speech, Prince William greeted and thanked all the people who were standing by him and who are giving him strength in this difficult period. The queen was a precious person. She loved everyone and was a kind-hearted woman.
Prince William says that she was not only his grandmother but everyone's grandmother.
Prince William says that seeing Queen Elizabeth's coffin and this atmosphere, the flowers, and the people's cries reminded him of his mother, Princess Diana.
Like Prince Harry, Prince William has been deeply affected by the Queen's death. It is said that when a man in the crowd was crying during the Queen's funeral, Prince William told him not to cry, otherwise he would start crying too because he was so moved.
See also: There Is A Forgotten Step-Sister For Harry And William, Here Is All You Need To Know About Her
About 200 people gathered at her funeral to honor the royal figure. The funeral ceremonies will be broadcast live on television.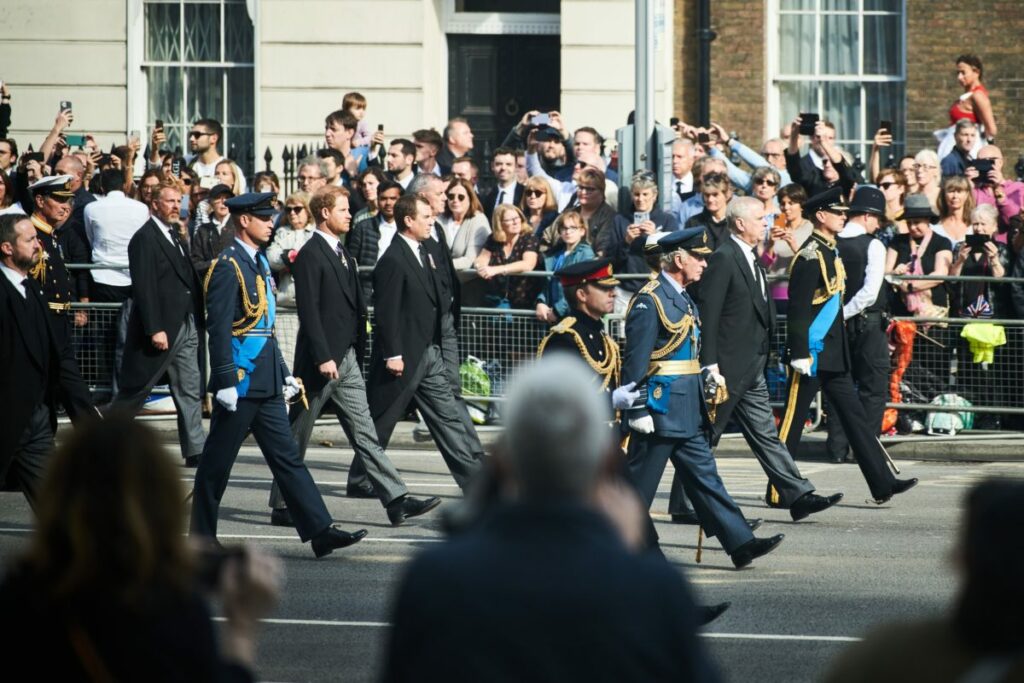 What do you think about this? Share your thoughts in the comments on Facebook.