On June 27, former NFL player Ryan Mallett tragically drowned near Gulf Shore Drive in Destin, Florida. The Okaloosa County Sheriff's Office (OCSO) released body cam footage the next day, giving insight into the beach and weather conditions at the time of the incident.

Initial reports suggested that dangerous riptides and currents, along with poor conditions, may have contributed to Mallett's struggle to swim back to shore. However, the OCSO denied these claims and stated that there were no indications of riptides. They clarified that yellow beach safety flags were flying, and there were no red or double red flags signaling dangerous conditions.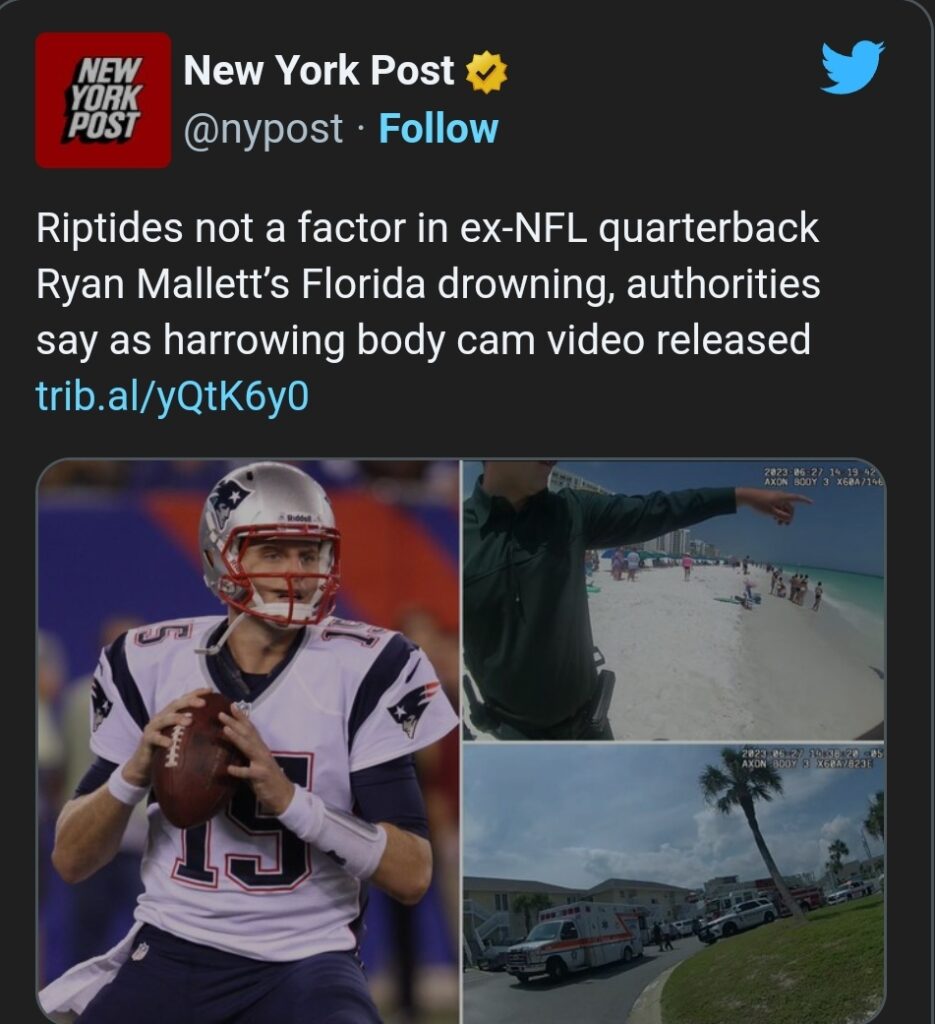 Sheriff Eric Aden emphasized that there were no indications of dangerous surf, tides, or currents, and described the incident as a tragic accident. The community of Destin, as well as the OCSO, expressed their sadness over the loss.

Mallett was found not breathing when lifeguards pulled him out of the water. Despite the efforts of first responders to revive him, the former NFL quarterback was pronounced dead at the Destin Emergency Room.

Ryan Mallett had an impressive football career, starting in high school as a star quarterback for Texas High School in Texarkana. He went on to play college football at Michigan and Arkansas, where he gained recognition for his skills. Although he was projected to be a first-round draft pick, he fell to the third round and was selected by the New England Patriots in the 2011 NFL Draft. Mallett had stints with the Patriots, Baltimore Ravens, and Houston Texans before transitioning into coaching.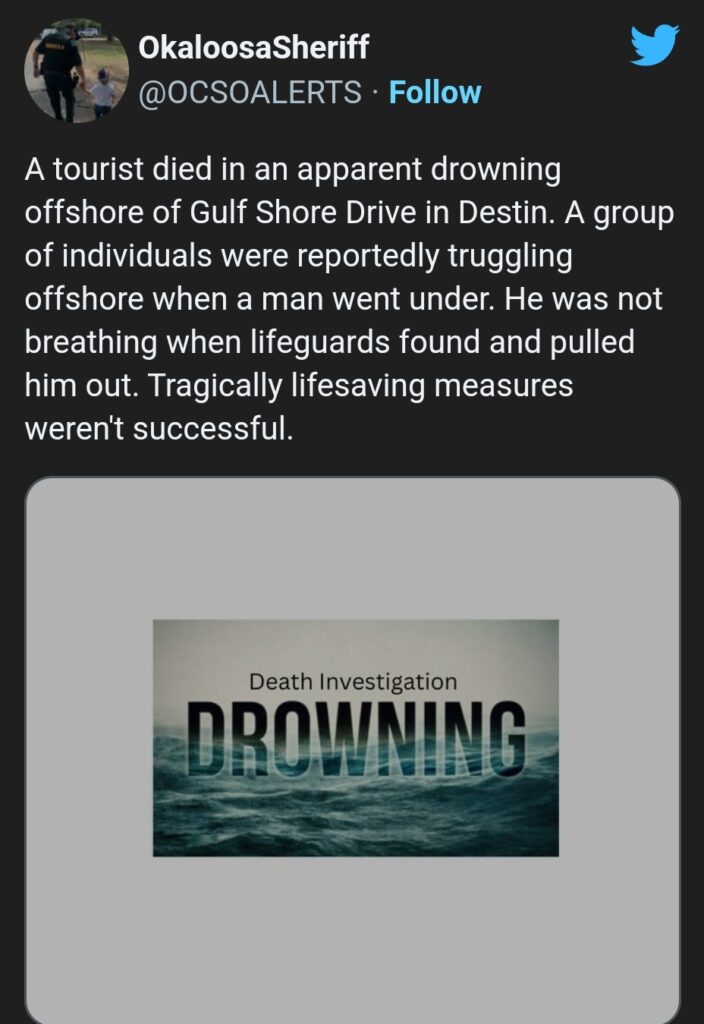 In April 2020, Mallett began his coaching career as an assistant coach for the Mountain Home High School football team in Arkansas. Two years later, he became the head coach of the White Hall High School football team, leading them to a 4-6-0 record in his first year as a head coach.

The tragic drowning of Ryan Mallett shocked and saddened many, as he was remembered for his talent on the field and his impact as a coach. The OCSO continues to gather information regarding the incident, while the community mourns the loss of a beloved figure.