Sasha Obama, the youngest daughter of former President Barack Obama, has embarked on a new chapter of her life away from the political spotlight. Having grown up in the White House, Sasha has now transitioned from her home in Washington DC to the bustling city of Los Angeles. The 21-year-old is pursuing her studies in the entertainment industry and has found the perfect living arrangement with a familiar face – her sister, Malia.

Both sisters have settled in Brentwood, near the University of Southern California (USC) campus, where Sasha is currently enrolled as a student. Malia, who graduated from Harvard in 2021, moved to California to pursue a career as a screenwriter, and Sasha eagerly joined her to pursue her own dreams. The siblings' decision to live together demonstrates their close bond and shared ambitions.
During a guest appearance on The Late Late Show with James Corden in May 2021, former President Barack Obama proudly praised his daughters and their accomplishments. Reflecting on their upbringing in the White House, he joked about his concerns that they might turn out to be "weird kids." However, he expressed immense pride in seeing them grow into "amazing young women." Michelle Obama, the former First Lady, also spoke highly of their daughters during an interview with Ellen DeGeneres, highlighting their independence and responsibility.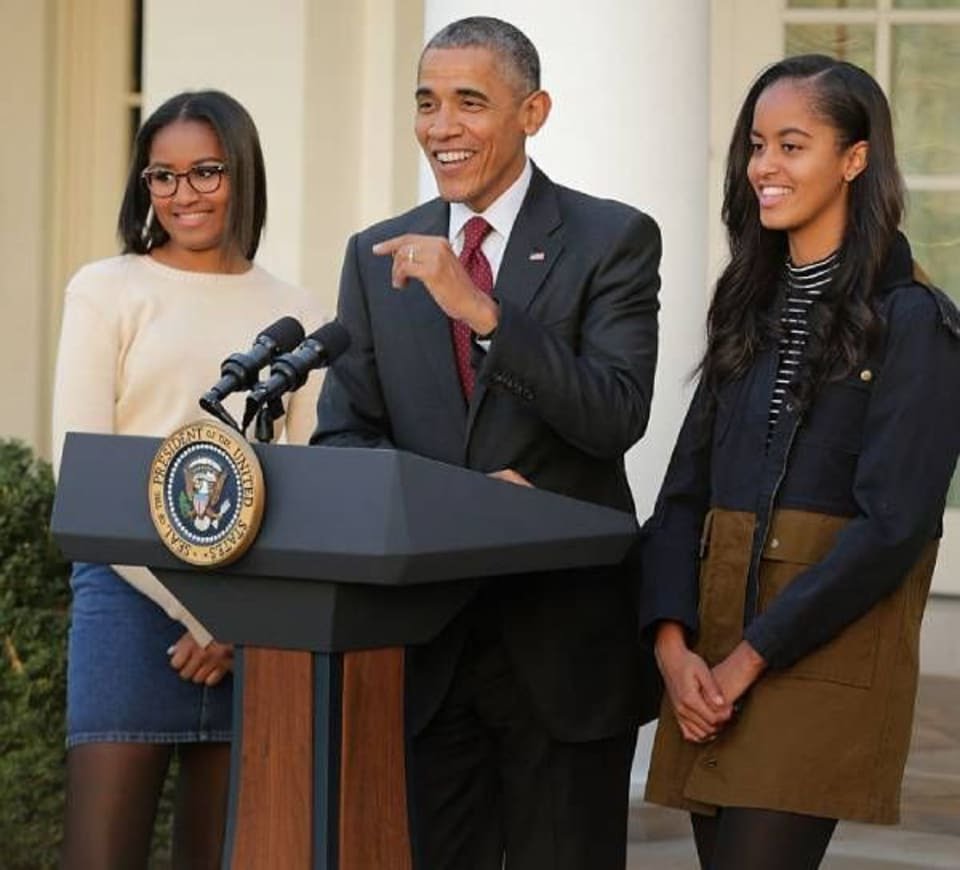 Michelle emphasized that she and Barack had raised their daughters to become capable individuals, preparing them for life outside the protective bubble of the White House. She recounted her mother's wisdom, emphasizing the importance of raising "real people" who would thrive in the world. With their move to Los Angeles, Sasha and Malia are embracing the opportunities and challenges that come with adulthood.

Sasha Obama's new living arrangement with her sister Malia in Los Angeles reflects their shared aspirations and the supportive environment they provide for each other. As they pursue their respective paths, they continue to make their parents proud with their growth, maturity, and dedication to becoming strong, compassionate, and responsible individuals. The world eagerly watches as the Obama sisters embrace their independence and carve their own paths forward.