Former US President Jimmy Carter discontinued medical treatment and entered hospice care at his home after "a succession of brief hospital stays." The 98-year-old has the full support of his family and medical personnel, according to a statement released by the Carter Center.
Carter, who was president from 1977 to 1981, dedicated much of his post-presidential life to humanitarian efforts, including founding the Carter Center in 1982. The center supports worldwide disease prevention and eradication initiatives, election monitoring, and peace talks. Carter was awarded the Nobel Peace Prize in 2002 for his work in co-founding the Center for Disease Control and Prevention.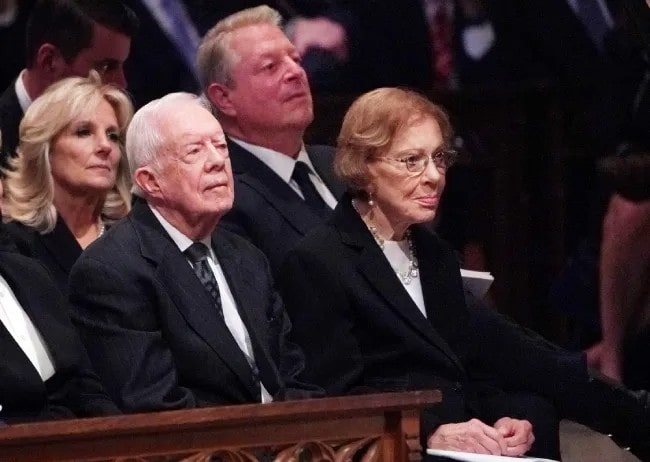 He is also a member of The Elders, a group of independent international leaders who collaborate on peace and human rights issues. In 2015, Carter was diagnosed with metastatic cancer and later reported that melanoma had been diagnosed in his brain and liver. He received radiation therapy and immunotherapy drugs, and in 2016, announced that he was cancer-free.
Carter is the longest-living president in US history, surpassing the previous record set by George H.W. Bush, who died in 2018 at the age of 94. Carter and his wife, Rosalynn, have three sons, one daughter, 12 grandchildren, and 13 great-grandchildren.