A Starbucks employee shared a post on Facebook showing that he had to work eight hours on weekends and received many reactions. He was very touched by this situation and almost burst into tears.
However, even though there were supportive comments, he also received comments that told him that this is a normal situation that he should get used to. He posted a video of himself crying and complaining and many people sympathized with him.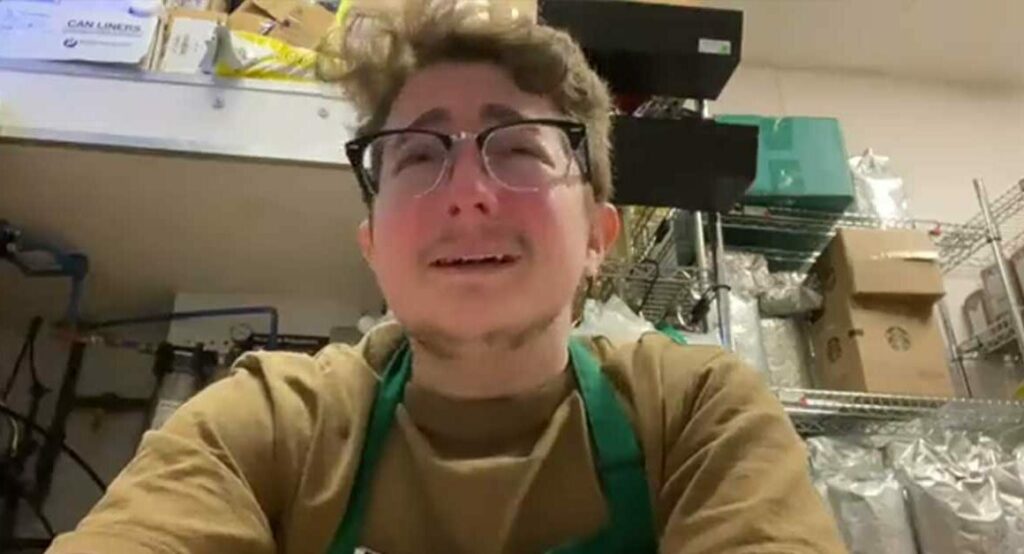 Some people wrote that he should not cry but work because the eight-hour work is very normal. According to them, he should be patient and try to get used to this situation. This Starbucks barista shared with his followers a video of crying on camera because of the long working hours.
He said that the employers are very strict with the employees and do not ask about their personal work.
He shared his opinion because he thought he worked a lot and it was unaffordable. He was a student and said that he worked 25 hours a week.
According to him, working eight hours on weekends and then studying was not easy. This video was shared by Sebastian Gorka, Trump's supporter. In his video, he says that you have to work eight hours on weekends.
He also said that the managers do not help the students. In addition, he has to deal with rude customers who do not appreciate the employees. Students in the USA have to work because it is very difficult to pay the house or school expenses.
He received the support of many people in the comment section and Dr. Sebastian Gorka shared his video.