Paris Hilton recently shared the news of the loss of her dog. She is very hurt and asks for help from all her followers who may have seen her dog "Diamond Baby".
She is very attached to her dog and you can easily notice this on her Instagram. Recently, she has shared some exciting moments with her dog, calling on all her followers to help her.
Of course, this is a difficult moment for him. She also expresses this in her last post where she writes that it is not at all easy to be active on Instagram. The dog was her best friend who accompanied her throughout the day in her work. "Diamond baby" disappeared a few days ago.
The last time Paris Hilton saw her dog was September 14.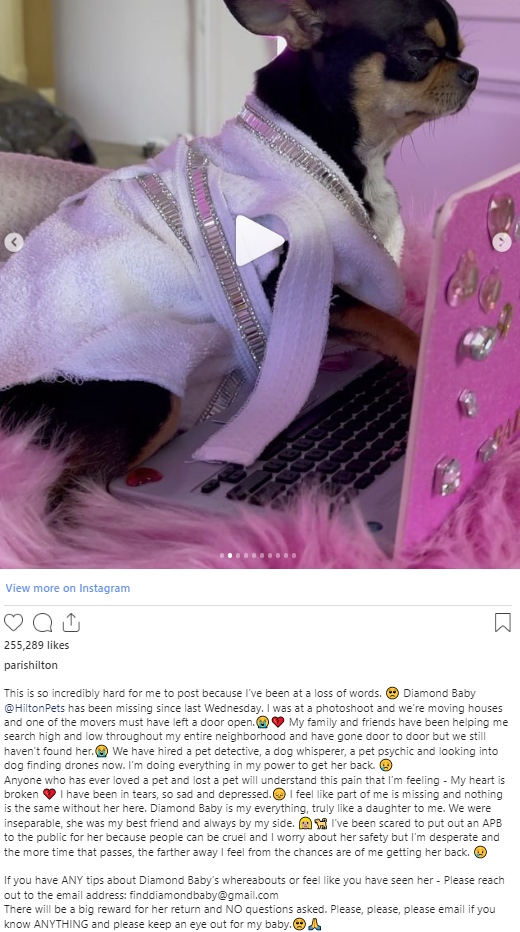 Paris says that on this day she was in a photo session. During work, someone may have forgotten the door open and her dog ran away. She searched almost everywhere and could not find her dog. It seems like it's impossible. along with them, their friends and family also searched.
The dog was very important to her, so she requested the services of a pet detective. Hilton decided to do everything possible to find her puppy. All those who have experienced the same situation can understand what Hilton is feeling now.
She is sad and sometimes feels hopeless that her dog can be found. The relationship we build with domestic animals is very important and sometimes stronger than relationships with people. Hilton feels like she's lost her daughter.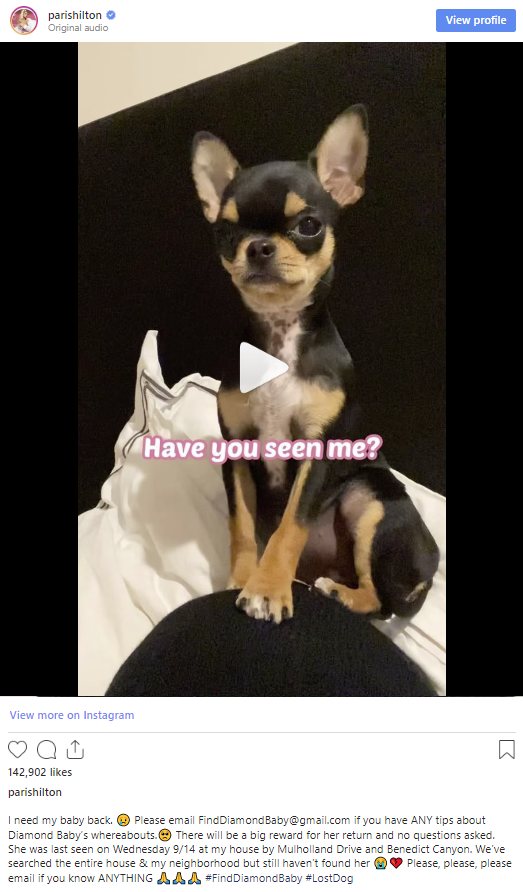 She is afraid for the health condition of "Diamond Baby" and hopes that her dog will be safe and well. Paris Hilton got the dog for the first time in 2016. She also asks everyone to message her if they know anything about Diamond Baby's whereabouts.