Oliver Durling, a Canadian boy, was diagnosed with Kawasaki disease and measles simultaneously despite being up to date with his vaccinations. Oliver's mother, Natasha Durling, shared Oliver's story on social media, explaining that Oliver's symptoms began with vomiting and diarrhea before progressing to general weakness, red eyes, high fever, sore muscles, and a rash on his face and neck.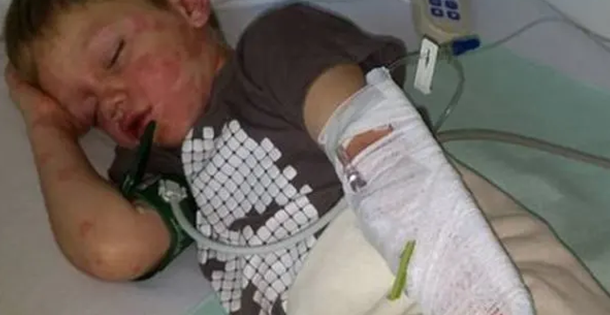 After taking Oliver to the hospital, doctors suspected measles but ruled it out since he had been vaccinated for it, and his rash was not consistent with the disease. He was sent home and instructed to take Tylenol and Benadryl. By the next day, Oliver's condition worsened, and he was "covered from head to toe" in a rash, which prompted them to go back to the hospital, where he was again quarantined for a possible case of measles.
Doctors eventually diagnosed Oliver with Kawasaki disease, and he was admitted to the hospital for further testing. He went through blood infusions, screamed in pain from inflamed blood, stomach pain, and inflamed joints, and vomited several times. However, his condition quickly improved, and the next morning his rash was gone, and he was feeling much better.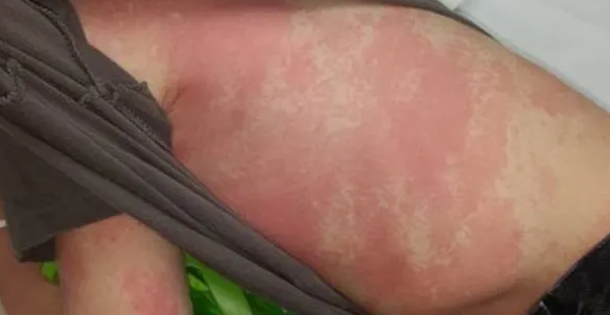 However, when the results of his urine sample came back, it turned out that he did have measles after all, making him the only known patient to have both measles and Kawasaki disease at the same time despite being up to date with his vaccinations.
Oliver was quarantined again, and once he was out of quarantine, his mother refused to go home until Oliver's blood work and other tests returned to normal. Natasha concluded by praising Oliver's strength and bravery, stating that she couldn't be more proud of him.