The story begins with a call to the Marion County Sheriff's Office reporting a vehicle spotted in a lake in Marion County, Texas. Fishermen alerted the authorities after noticing a submerged Jeep in the water. Little did they know, they were about to save a missing woman's life.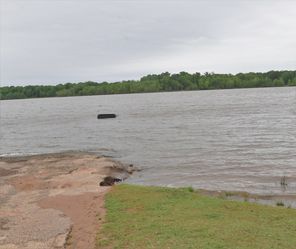 Deputies arrived at the scene 18 minutes after the call, and a tow truck was summoned. The vehicle was about 40 feet away from shore, close to Woody's Camp Boat Ramp. As they began to pull the Jeep out of the water, they were amazed to discover a moving person inside. They had no idea how the woman could still be alive.
The woman was immediately taken to the hospital, where it was discovered that she had been reported missing by the Longview Texas Police Department. Authorities do not know how long the Jeep had been in the water before it was spotted.
The woman's identity and condition remain unknown, and there are still many questions that authorities need to find answers to. How did the Jeep end up in the water, and how long was it there before it was spotted?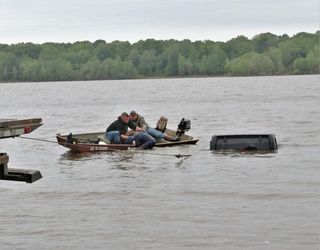 According to Capt. Chuck Rogers of the Marion County Sheriff's Office, there was nothing found during the investigation to suggest that the case was anything other than an accident. The woman is incredibly lucky to be alive, and it seems as though she had her guardian angel watching over her.
This story is a testament to the power of being observant and taking action when you see something out of the ordinary. The fishermen who alerted the authorities undoubtedly saved this woman's life, and their quick thinking should be commended.