Kenny Saylors, a Texas native, had always struggled with his weight, but things took a turn for the worse after a devastating breakup in 2006. He turned to food as a way to cope with his emotions and gained over 80 pounds in just one year. Over the next few years, his weight continued to climb until he reached a staggering 500 pounds.
In 2009, Kenny decided he had had enough and embarked on a risky water fasting program for 55 days. Against the advice of doctors, he consumed only water and managed to lose around 50 pounds. However, he eventually gained the weight back and realized he needed to make a lasting change.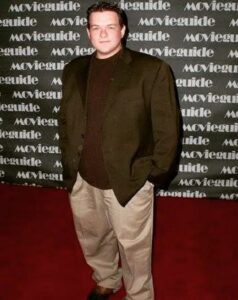 In 2013, Kenny committed himself to a healthier lifestyle and started documenting his journey, which he called "Reinventing Kenny." He adopted a better diet and exercise routine and successfully lost 80 pounds. Despite facing setbacks, such as the COVID-19 pandemic and emotional challenges, Kenny remained determined to reach his goal.
Through his social media channels, Kenny shares his weight-loss journey with the world, inspiring others along the way. He has become a true fighter and refuses to give up on his goal of reaching 220 pounds. Today, Kenny runs a production company with his brother and is working on various documentary series as an executive producer.
Kenny Saylors' story serves as a reminder that with dedication and perseverance, it is possible to overcome challenges and transform one's life. He is an inspiration to many who are struggling with their weight and is proof that change is possible with the right mindset and support.