Actor Treat Williams tragically passed away in a devastating motorcycle accident. The news led to an outpouring of condolences from celebrities on social media. John Travolta, who had shared the Broadway stage with Williams in "Grease" and "Over Here," expressed his sorrow and fond memories of their time together. Catherine Zeta-Jones, Williams' co-star in the film "The Phantom," shared a still from the movie and bid him farewell.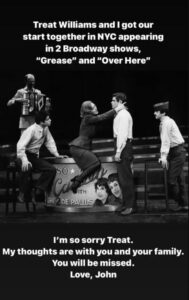 Kim Cattrall, who acted alongside him in "36 Hours to Die," tweeted her shock and offered her condolences. Sharon Stone shared the news article and mourned the loss of her "brother." Emily VanCamp, Williams' co-star in "Everwood," praised his talent and expressed her love for his family.
Mark Hamill, who worked with Williams in "The Empire Strikes Back," posted a photo of them together and expressed his devastation over the loss. James Woods, Williams' co-star in "Once Upon a Time in America," remembered their time filming together and praised his enduring good energy and sense of humor.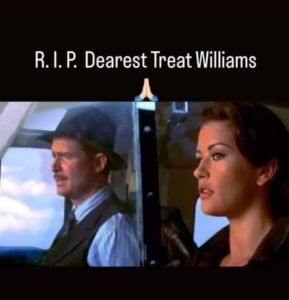 Billy Baldwin wrote a heartfelt message describing Williams as smart, talented, funny, charming, and compassionate, emphasizing his dedication to social justice and climate change. The celebrity world mourned the loss of Treat Williams, a beloved actor and advocate, and expressed their deep sadness at his passing.