Keke Palmer, the actress known for her role in the movie "Nope," found herself in the spotlight when her boyfriend, Darius Jackson, publicly criticized her outfit at Usher's Las Vegas residency show. Darius, referring to Keke as his wife, expressed disapproval of her sexy attire, stating that a responsible man wouldn't want the mother of his children revealing her buttocks to please others. The couple, who became parents to their son Leodis in February, had made their relationship public on Instagram the previous year.

Darius' tweet gained attention as it accompanied a viral video of Keke Palmer being serenaded by Usher. He further defended his stance, emphasizing his standards and morals, and the importance of family representation. Keke Palmer, however, chose not to acknowledge her boyfriend's hurtful remarks and instead focused on her experience at the concert, praising Usher's performance and expressing her inspiration as a performer.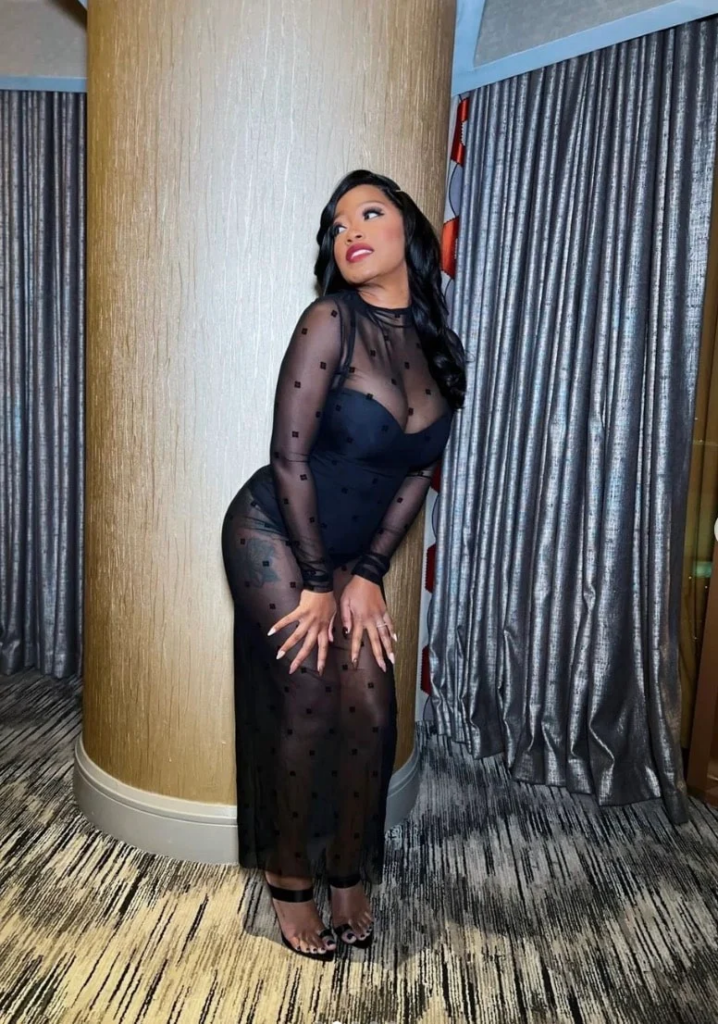 Palmer shared five snapshots on Instagram, showcasing her in a sheer black dress layered over a matching thong bodysuit. Her alluring appearance garnered support from fans and celebrities alike, with Usher thanking her for attending the show and others encouraging her to embrace her own style and not let her baby daddy dictate her choices.

The incident sparked a debate among fans, with some questioning whether moms should wear "certain" outfits. Opinions varied, and people shared their thoughts in the comments section.

Despite the controversy surrounding her outfit, Keke Palmer remained focused on her own joyous and confident energy, continuing to pursue her career and embrace her individuality.