In the news, there is a lot of talk about the fight between Jojo Siwa and Candace Cameron Bure. They don't talk to each other and Jojo also confirms this. Their relationship has been broken recently and it seems that things are not going well at all. In a statement for the media, Jojo says that they don't talk to each other and they never will.
Their fans have understood this from TikTok. Their rivalry began after a post in which Jojo listed Candace as "the rudest person" she had ever met. This was reason enough for their relationship to break down and end in a fight. Candace did not take this well, it is clear that there is no good relationship between them.
Everything went even worse after Candace's LGBTQ statements.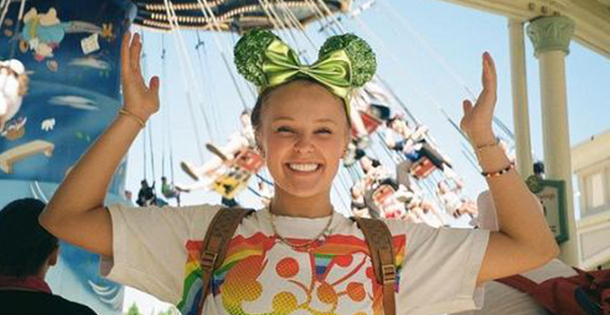 She said she supported the traditional family and wanted to make films where the LGBTQ community was not included. This annoyed many of her followers. Of course, a reaction was expected from Jojo, who said that she did not see this statement as appropriate. According to her, this opinion was very wrong for the LGBTQ community. She called this decision "rude".
She said that everyone has the right to live their life as they want. "If you don't like same-sex marriage, then mind your own business." These were some of Jojo's words to Candace. She also added that she would never spoken to Candace before these statements.
According to her, this was unfair and unacceptable. Jojo also asked Candace to meet with GLAAD. Many people seem to have been hurt by Candace's statements.
Jojo speaks with conviction that Candace should meet with GLAAD and learn more about gays and the love they give. Many followers do not welcome Candace's decision to make this separation from her projects.