Actor Jeremy Renner, known for his role in the Avengers series, was left critically injured after a snowplough accident earlier this year. However, he says he would do it again to save his nephew. In an upcoming interview with journalist Diane Sawyer, Renner describes being "awake during every moment" of the accident, which left him with severe injuries including chest trauma and orthopedic fractures. The interview will air on ABC News before the release of Renner's new Disney+ series, Rennervations.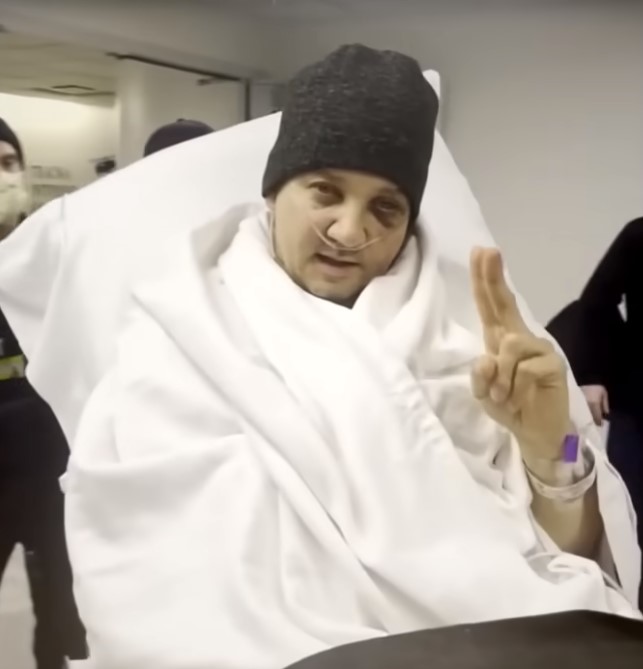 The accident occurred when Renner was operating a snowplough to help his nephew dig out his car near his Lake Tahoe home. The vehicle started to move, and Renner tried to stop it from crushing his nephew, leading to him being run over by the snowplough. In the interview, Renner tells Sawyer that he remembers feeling all the pain during the incident but says he would do it again to save his nephew.
Renner's nephew also appears in the interview, describing how he found his uncle in a pool of blood with multiple injuries. Renner's injuries included broken ribs, legs, and ankles, a collapsed lung, and a pierced liver. He admits that he was worried about what his body would look like after the accident.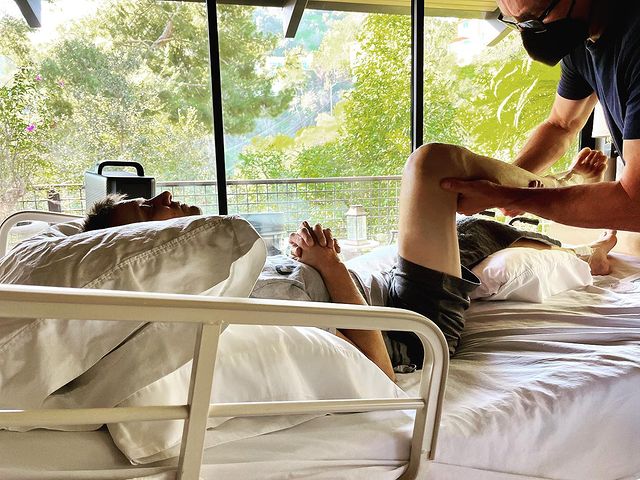 However, Renner is determined to recover, and the interview shows him undergoing physical therapy to regain his mobility. He has been using social media to keep his fans updated on his progress, and in a recent video, he can be seen using an anti-gravity treadmill for the first time.
Despite his injuries, Renner describes himself as a "lucky man" and says that he has been "refueled and refilled with love and titanium." The interview with Sawyer promises to be a tale of horror, survival, and triumph, showing Renner's determination to recover from his injuries and move forward.