On April 4, former President Donald Trump was arrested and became the first US President in history to face significant criminal charges. He submitted to the district attorney's office in New York City after a grand jury indicted him on March 30 for alleged involvement in a $130,000 hush payment to Stormy Daniels in 2016.
Daniels had testified under oath that she received the money in exchange for signing a non-disclosure agreement (NDA) that barred her from revealing her alleged affair with Trump in 2006.
Despite Michael Cohen, his attorney, testifying against him during his grand jury hearing on March 15, Trump has denied the affair and accusations that he instigated the payment. He reacted to the grand jury vote by saying, "This is an attack on our country as we've never seen before."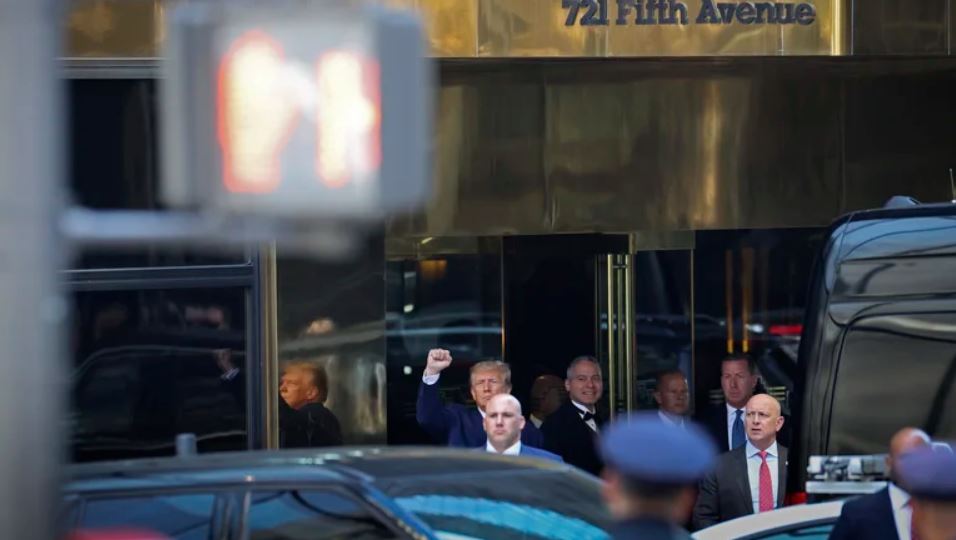 Before entering the courthouse, Trump posted on his social media platform, Truth Social, stating that the encounter was "surreal" and adding, "WOW, they are going to ARREST ME. I can't believe this is happening in the United States!"
It is unclear if Trump will be treated differently due to his status as a former President. He will have to go through the standard booking procedure, including fingerprinting, like everyone else.
Trump has a history of making provocative statements, and on March 18, he sent a rallying cry to his supporters to protest and "take back our country!" Fellow Republicans Marjorie Taylor Greene and George Santos appeared to have joined his followers on the streets of New York City ahead of Trump's arraignment.
These allegations are just one of many problems for the former President as he is the target of several ongoing criminal investigations, including one for his alleged involvement in the January 6 Capitol riots.