Allison Kimmey, a mother of two and a body positivity advocate, shared a heartwarming story on Instagram about how she responded when her daughter called her "fat". Allison had struggled with her weight since her teenage years, but at the age of 27, she decided to accept her body and began sharing her journey on social media.
Recently, while at the pool with her children, her daughter called her "fat" when it was time to leave. Instead of getting upset or angry, Allison used the opportunity to teach her children about body acceptance. She explained that everyone has fat, which protects our muscles and bones and provides us with energy. Allison made it clear that it's not okay to call someone "fat" as it is a characteristic that everyone has, just in different amounts.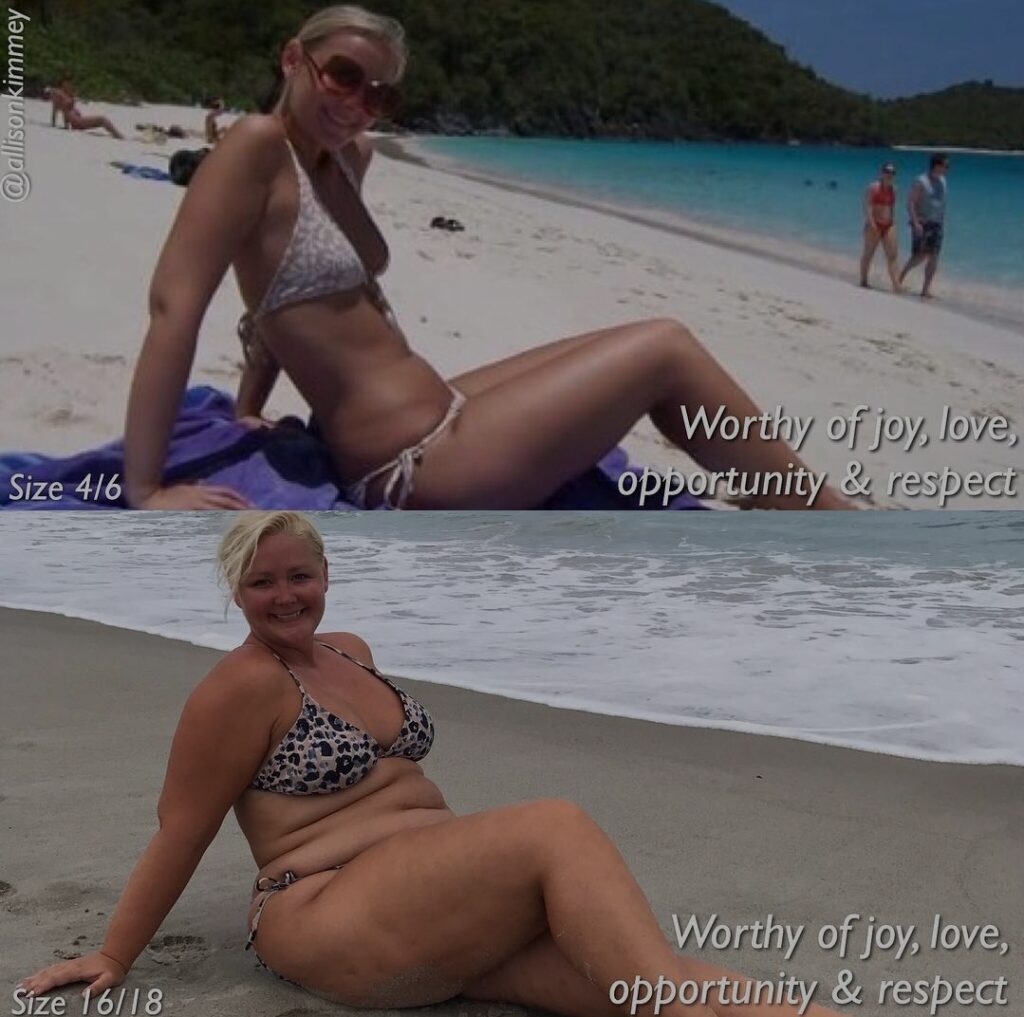 Allison felt it was crucial to teach her children to respect and be kind to people of all sizes and shapes. She didn't want to perpetuate the stigma that being fat is unworthy or gross, but instead, she wanted to instill in her children the belief that everyone should be treated with kindness and respect.
Allison's Instagram post went viral, and she received a lot of praise for her positive and inspiring message. Allison's story teaches us that we should encourage each other instead of judging each other based on our appearance. We should accept and love ourselves for who we are, regardless of our size or shape.