The Phoenix Mercury made an announcement that their star player, Brittney Griner, would be taking a break from the team's upcoming two-game road trip to focus on her mental health. The team fully supported her decision and expressed their willingness to work together on a timeline for her return.
This mental health break comes after a challenging period for Griner. She had been detained in Russia on drug charges and spent 294 days in detainment before being released in a prisoner exchange between Joe Biden and Vladimir Putin. Despite the ordeal, Griner expressed her determination to return to basketball and signed a new one-year contract with the Mercury in February 2023.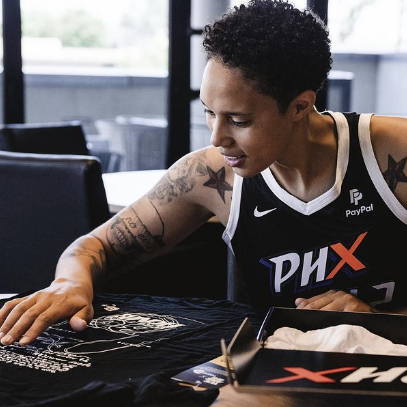 Since her return to the WNBA on May 19, Griner has been exceptional on the court, showcasing her talent and reminding everyone of her All-Star and championship caliber. She has been a key player for the Mercury, averaging 18.2 points, 6.7 rebounds, 2.0 assists, 0.5 steals, and 1.7 blocks per game. Her performances earned her an All-Star starter spot.
However, recently, there have been concerns about her well-being. Griner faced an unsettling incident at an airport where she was harassed by a YouTube personality. The encounter escalated, but thankfully, no one was harmed.
Despite her remarkable performances, the past few games haven't been as impressive, and Griner's point average has dipped. Whether her mental health struggles have affected her game is uncertain, but she has made it clear that she needs time for herself, and that deserves respect and support.
Griner's loyal fanbase continues to stand by her side through thick and thin, as she navigates this difficult period in her life. Her decision to prioritize her mental health is commendable, and it shows the importance of taking care of oneself, even for high-profile athletes like her. As she takes the time she needs, millions around the world support her, and the hope is that she will return stronger and ready to continue her remarkable basketball journey.