Victor Fiorillo, a man in search of a beer and good company, went to the Old Philadelphia Bar in the City of Brotherly Love. He noticed a sign on the window that read, "If you're not proud to be an American, do not bother to come in." Despite the sign, he decided to go inside and have a drink. While he was there, a former firefighter, who identified as Mexican, spoke up and paid for a song to play on the jukebox. The song was "God Bless the USA" by Lee Greenwood, and everyone in the bar sang along.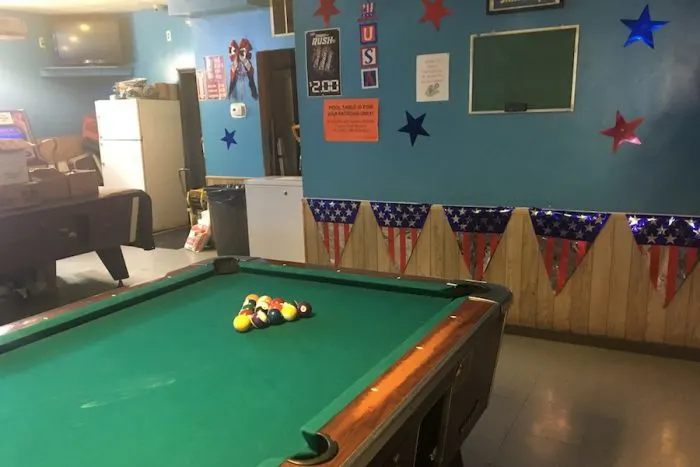 The Old Philadelphia Bar has been a staple in its Philadelphia neighborhood for decades, and the sign on the door is a new addition. The bar prides itself on being hipster-free and welcoming to "real men." The bar is also known for its cheap beer prices, and it is proud to be a patriotic establishment.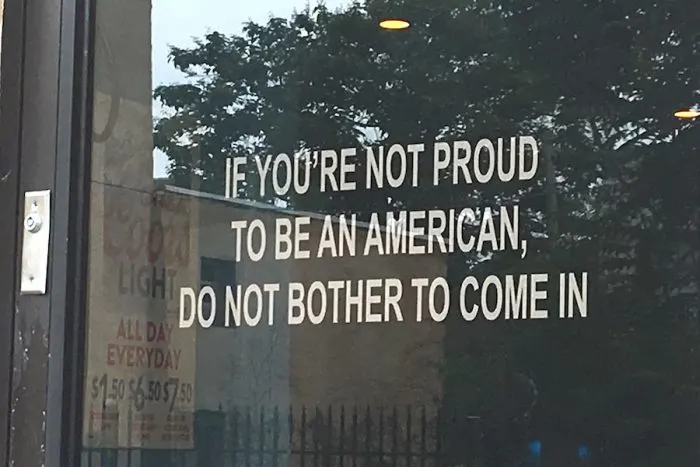 However, not everyone is a fan of the Old Philadelphia Bar. A passerby snapped a photo of the sign on the door and posted it to a local Philly Facebook group, and outrage followed. Some people were offended by the sign and the values it represented. Locals have also expressed concern about the bar's reputation for being unwelcoming to people who are not white men.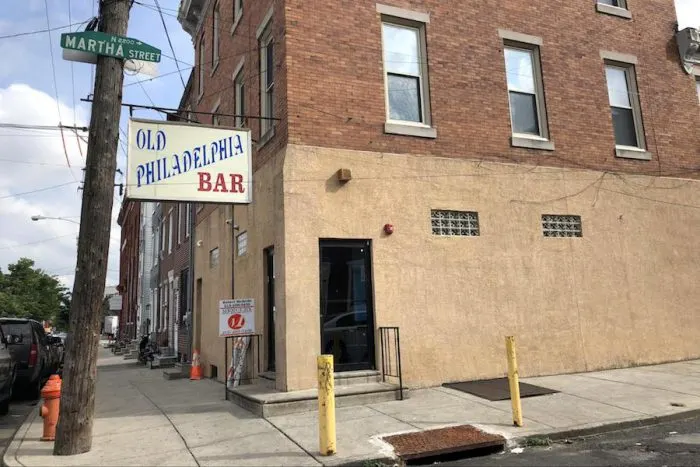 The bar manager doesn't seem to understand what all the fuss is about. As far as he's concerned, if you're in this county, you should be proud to be an American. While some people may not agree with the bar's values, it has a loyal customer base that appreciates its atmosphere and its commitment to patriotism.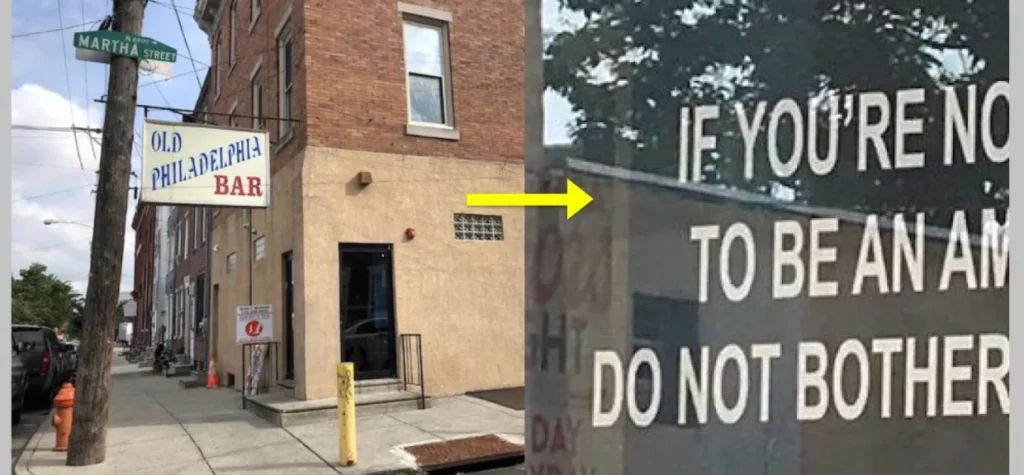 In the end, the Old Philadelphia Bar remains a beloved institution in its neighborhood. While it may not be everyone's cup of tea, it is a place where people can come together and celebrate their love for their country.