Recently, a car was discovered that belonged to a woman who had lost her life 23 years ago. The woman and her daughter were not found after 1998 and they were declared missing. No one had any hope that his woman would come back again.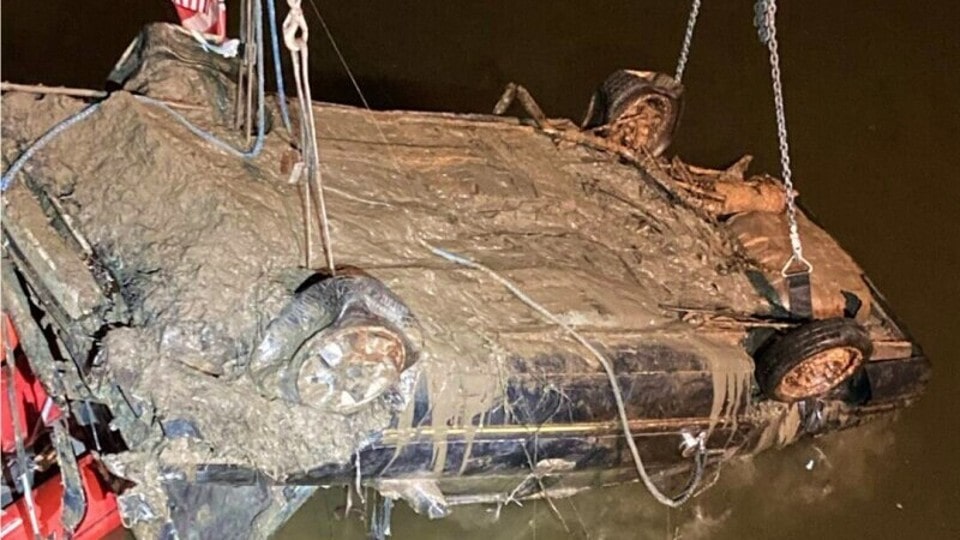 Her car was accidentally discovered by Adventures With Purpose, which is a non-profit organization. While the participants of this organization were in one of their usual activities, they discovered Samantha Jean Hopper's old car.
The car was found 8 meters underwater. According to inquiries, Samantha was last seen traveling by car to Little Rock. She would go there to drop off her daughter before going to a show. This trip would be terrible for both of them.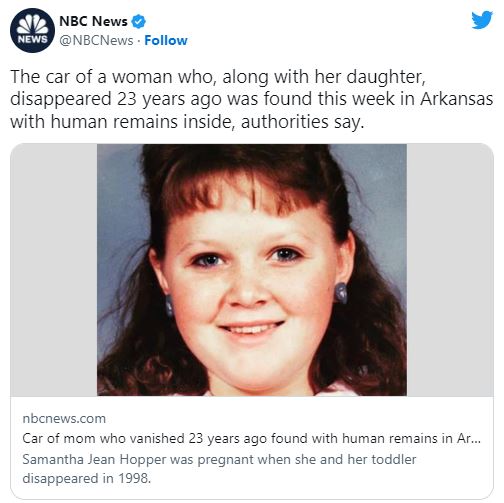 Samantha Hopper and her daughter lost their lives. Activists found her car and notified the police. The police also confirmed that human remains were found in the car. DNA tests will reveal who this car belonged to.
23 years after the death of Samantha, her story returned to the attention of the police and experts. At that time, the police sent their condolences to the family and expressed their regret that they could not find the bodies of Samantha and her daughter. Hopper's other daughter announced on Twitter that her mother was pregnant during the accident.