A black and white photograph from 1943 has sparked conspiracy theories of time travel after an unusual-looking man in a light-colored trench coat was spotted in the image.
The photograph, taken in Reykjavik, Iceland during World War II, shows the man standing near stationed US soldiers with his hand near his ear, as if he was using a cell phone.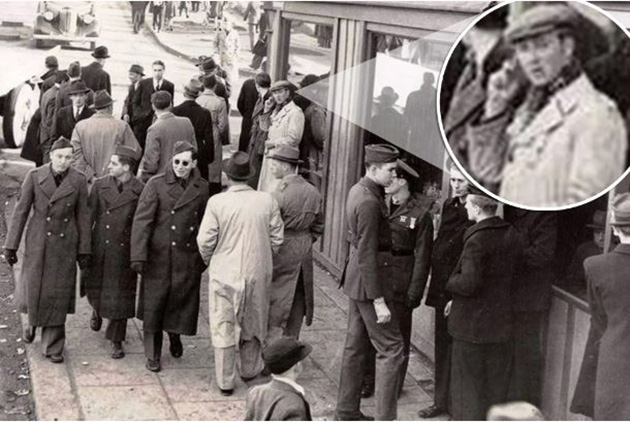 The photograph was posted on the Icelandic Facebook group Gamlar ljósmyndir in 2016 by user Kristjan Hoffmann and has since been shared on social media, with users speculating that the man was a time traveler.
However, some Facebook users suggested that he was checking his watch or simply smoking a pipe and scratching his ear during the photograph. The image has since made its way into a conspiracy theory film on YouTube titled "10 REAL Cases of Time Travel That Cannot Be Explained". The photograph has caused a stir among social media users, with some calling the man an "out of time" figure.