It is true that there is no pain bigger than losing a child. Unfortunately, there are parents who have to endure this because their children are part of the military.
Joseph Villasenor was a sergeant in the United States Air Force. He served for 16 years and was killed at the age of 36.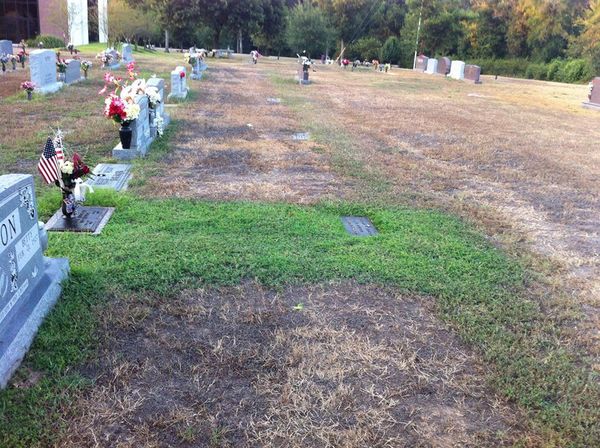 His parents couldn't believe their son was gone forever. After they shared the story of their child, something mysterious happened.
One day they were visiting his grave and noticed something unusual. His grave was covered with green grass different from other graves that were covered with dead grass.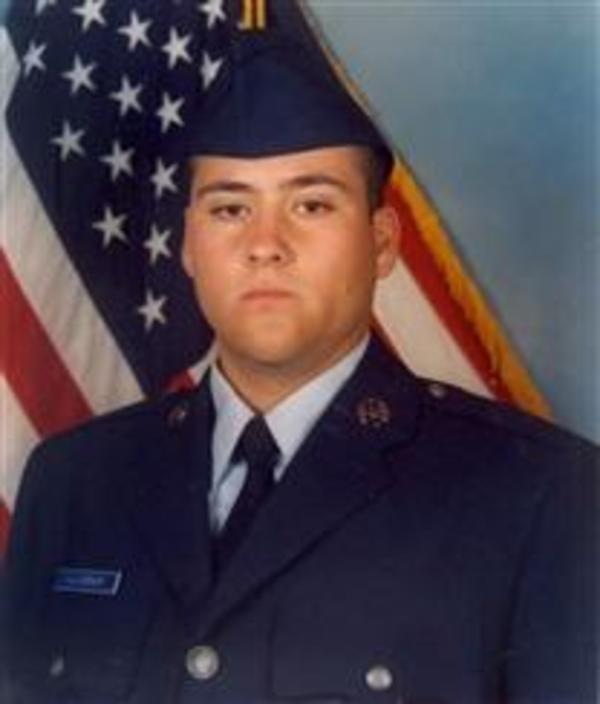 They didn't know the reason behind it at all.
They couldn't possibly know the reason behind it. Their daughter encountered an old man named Jake a few months earlier while she was bringing flowers to the grave.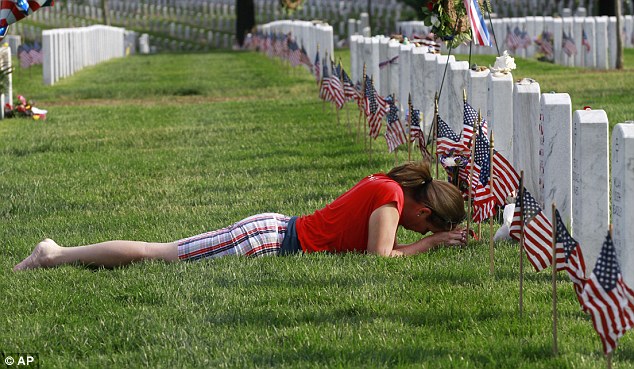 He asked her and she told the story of the sergeant. Jake wanted to show that he cared.
He decided to water the grass every day and bring flowers to the soldier's grave.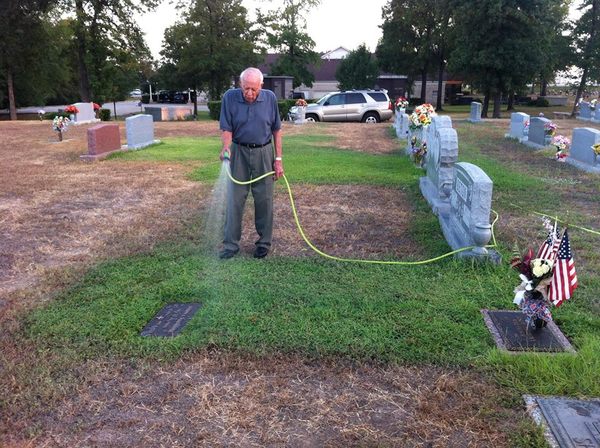 And when the parents visited the son's grave, it was covered in beautiful flowers and green grass.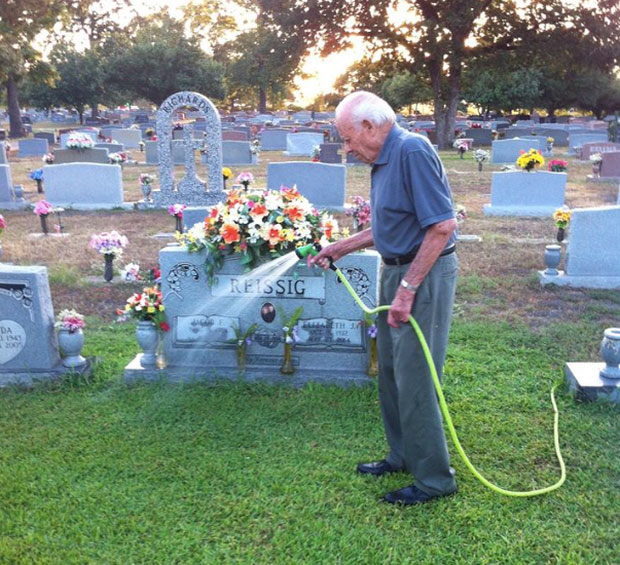 They learned that was Jake who was taking care, and this left them in tears. Words couldn't describe how they felt.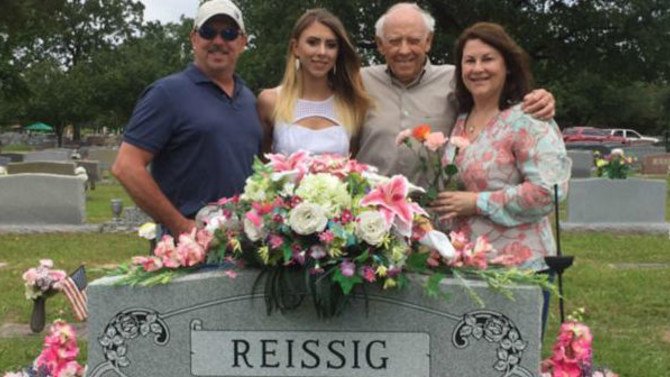 Thank you Jake for your kind gesture! The world is a better place with you!