On November 13, The University of Virginia students were feared to death after a gunman was running rampant. Three students died and two more were injured.
The three victims that passed away were from the UVA football club, and the gunman was also a former football player.
The President of UVA, Jim Ryan revealed the identities of those who passed away. David Jr. 20 years old young star was set to graduate this December. His father called him a role model to his younger brothers and sisters.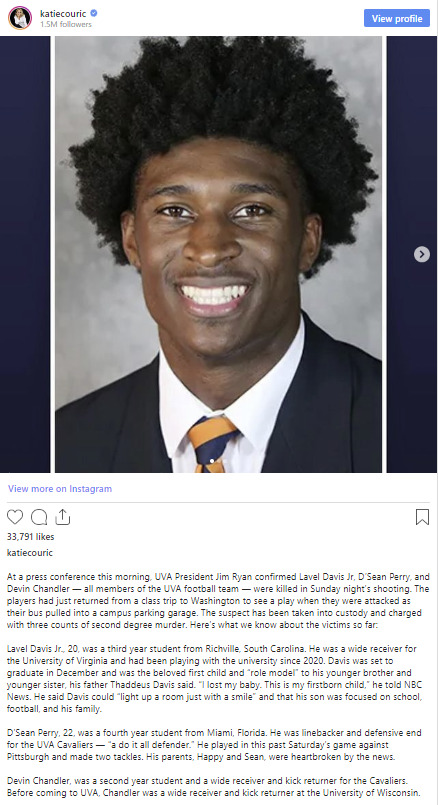 Another one was D'Sean Perry, 22 years old, known as a do it all defender. He was a senior and his family are heartbroken over the loss of their son.
Devin Chandler was a second-year player and a talented kick returner. He previously played for the University of Wisconsin.
The two other students that are injured are taken care of at the local hospital.
The shooter is an ex-UVA football player named Christopher Darnell Jones JR. He has been taken into custody. There is no other information revealed at the moment for him. We do not know the reason for all this but offer our thoughts and prayers to the families of the victims.