Irish singer Sinéad O'Connor, renowned for her powerful voice and emotional performances, has passed away at the age of 56. Throughout her career, she achieved international fame with her hit single "Nothing Compares 2 U" in 1990, which was recognized as the number one world single by the Billboard Music Awards.
Sinéad O'Connor was born on December 8, 1966, in Glenageary, County Dublin, and her life was marked by a significant spiritual journey. In 2007, she identified herself as a Christian, embracing core Christian beliefs centered around Jesus Christ. However, her beliefs evolved, and in 2018, she converted to Islam, a decision she described as the natural conclusion of her theological exploration. With her conversion, she adopted the name Shuhada' Davitt.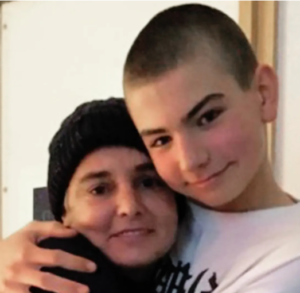 There have been speculations that Sinéad may have been grappling with mental health issues due to the loss of her son Shane. Coping with such a profound tragedy could understandably lead to depression and emotional struggles.
The cause of her death remains unknown at this time. The world mourns the loss of this exceptional talent and sends thoughts and prayers to her family during this incredibly difficult and tragic time.
Sinéad O'Connor's musical legacy and her impactful contributions to the music industry will continue to be cherished by fans and fellow artists alike. May she rest in peace.