Salma Hayek, the renowned Mexican-American actress, producer, and activist, has left an indelible mark on Hollywood. Her journey to success began in Coatzacoalcos, Mexico, in 1966, where she honed her craft in the Mexican soap opera "Teresa" before making her mark in Hollywood.
Her breakthrough role came in the film "Desperado" (1995), where her seductive performance opposite Antonio Banderas earned her international recognition. But Salma Hayek's contributions to the entertainment industry go beyond her acting prowess. She has been a staunch advocate for greater diversity and representation in Hollywood, working tirelessly to amplify the voices of Latinx artists.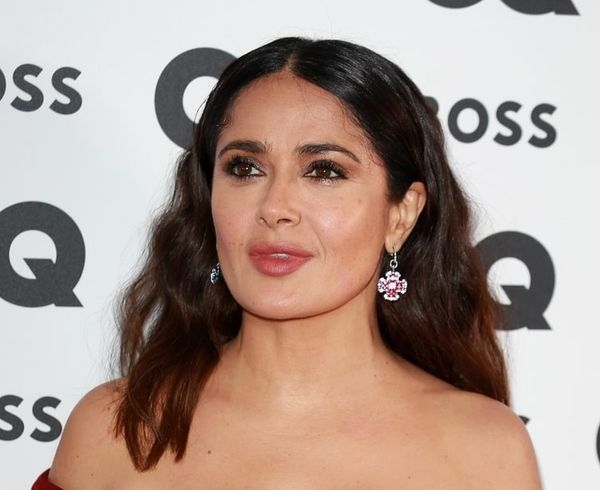 As a producer, she co-founded Ventanarosa Productions, dedicated to developing and producing films that celebrate her Mexican heritage and culture. One of her most notable endeavors as a producer was the historical drama "Frida" (2002), in which she not only played the iconic Mexican painter Frida Kahlo but also earned an Academy Award nomination. This film showcased her commitment to shedding light on marginalized stories and challenging industry norms. Salma Hayek, at 56 years old, continues to captivate audiences worldwide with her timeless beauty and talent.
In a recent Instagram post, she fearlessly shared a makeup-free selfie, embracing her real face, complete with wrinkles and gray hair. This act carried a powerful message about authenticity and self-acceptance. Her selfie resonated deeply because Salma Hayek, once considered one of the world's most beautiful women, has always been admired for her captivating allure. However, she has not shied away from acknowledging the natural changes in her appearance as she has aged gracefully.
In her Instagram caption, she humorously mentioned waking up to discover new "white hairs and wrinkles." Her playful and lighthearted approach garnered praise for her graceful beauty. Celebrities and fans alike commended Hayek for sharing this authentic snapshot. Fellow model Cindy Crawford and actress Olivia Wilde expressed their admiration. Salma's real and relatable moment served as a refreshing reminder that even the famous, wealthy, and gorgeous undergo the effects of aging.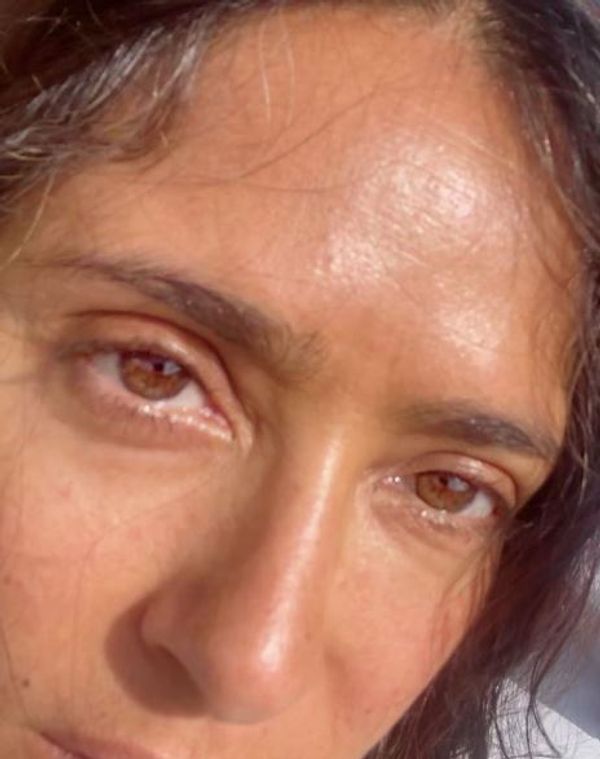 Salma Hayek's vibrant Instagram page offers a behind-the-scenes look at her life, featuring red carpet-events, stunning photos, hilarious antics, and wardrobe mishaps. Her playful and humorous side shines through in her posts, connecting with her 24 million followers. Recently, Hayek showcased her dancing skills in the film "Magic Mike's Last Dance" alongside Channing Tatum, impressing audiences with her hard-hitting choreography.
Her makeup-free appearance in this role reinforces the notion that beauty is not confined by age but is rooted in confidence and authenticity. Salma Hayek's journey from Mexico to Hollywood, her advocacy for diversity, and her unapologetic embrace of natural beauty make her an inspiring figure, demonstrating that success and grace can go hand in hand in the world of entertainment.