In a heartwarming incident, a young boy named Landen set up a lemonade and cookies stand near his home. One sunny day, a police officer named J Perez from the Ansonia Police Department in Connecticut approached Landen's stand. The boy's grandmother captured the encounter and shared it on social media, highlighting the positive interaction.
Officer Perez engaged Landen in a conversation, asking him about his aspirations for the money he earned from his sales. Landen revealed that he needed the funds to purchase a pair of blue sneakers for school. After their chat, Officer Perez continued on his way.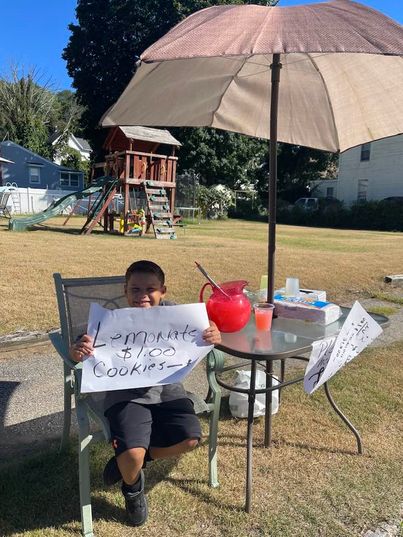 Surprisingly, Officer Perez returned to Landen's lemonade stand later with a heartwarming surprise. He presented Landen with a brand new pair of blue sneakers, fulfilling the young boy's wish. Landen's joy and excitement were evident as he received the thoughtful gift.
Landen's grandmother, Wendelyn Narvaez, expressed her gratitude for Officer Perez's kind gesture. She shared how the officer had not only made Landen's day but had also made him feel special, akin to a king. Days after the event, Narvaez posted a photo of Landen proudly wearing his new sneakers, showcasing the impact of Officer Perez's act of kindness.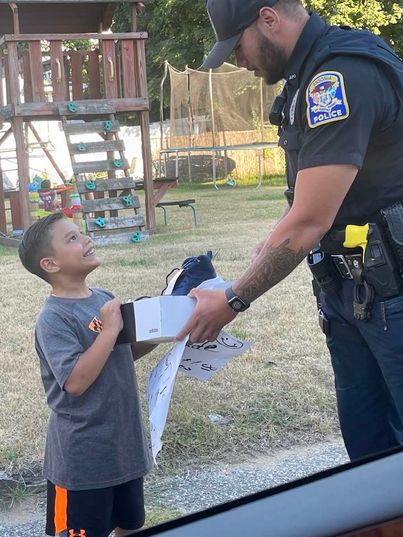 Ansonia Police Chief Wayne Williams commended Officer Perez's actions, emphasizing that officers like him embody the qualities they seek in their team members. This heartening story sheds light on the positive deeds of police officers within the community, which often go unnoticed amidst negative headlines.
The heartwarming interaction between Landen and Officer Perez serves as a reminder of the compassion and empathy that can be found within law enforcement. While stories of negative incidents involving police officers may dominate headlines, acts of kindness like this underscore the positive impact officers can have on individuals and communities. This heartwarming tale encourages readers to share more instances of police officers making a positive difference in their communities, amplifying the narrative of goodwill and positivity.