Paxton Whitehead, a beloved English actor and dramatist, passed away at the age of 85. His son confirmed the news on June 16 at a hospital in Arlington, Virginia. Whitehead had a remarkable career spanning nearly 70 years, making significant contributions to movies, television, and Broadway.
He made his Broadway debut in 1962 in the play "The Affair" and went on to perform in numerous other shows, including "The Harlequin Studies," "My Fair Lady," and "The Crucifer of Blood." In recognition of his talent, Trent University awarded him an honorary degree in the arts in 1978, and he received a Tony nomination for his role in "Camelot" two years later.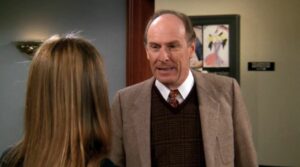 Whitehead also left his mark on television and film. He appeared in several popular series such as "Murder, She Wrote," "Ellen," "3rd Rock from the Sun," "The Drew Carey Show," "Mad About You," "Frasier," and "Law & Order." Notably, he played Rachel Bloomingdale's supervisor in two episodes of "Friends" alongside Jennifer Aniston.
Even in his later years, Whitehead remained active in the performing arts, continuing to grace both Broadway and regional theaters. His final performance took place in 2014. Following his passing, actor Jim Piddock paid tribute to his dear friend and mentor on Twitter. Piddock described Whitehead as a fantastic performer, a wise friend, and an overall wonderful person who brought smiles to everyone's faces.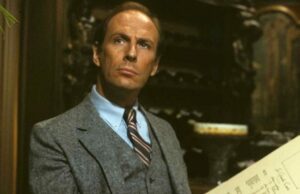 Paxton Whitehead's legacy as a versatile actor and cherished member of the entertainment community will be remembered and celebrated by fans, friends, and colleagues alike.