Sara Heller and Chris Eidam's journey into parenthood took an unexpected turn during a routine 24-week ultrasound in Omaha, Nebraska. Like many expectant parents, they held the common fear of potential complications with their baby. However, their apprehensions soon became a stark reality when the ultrasound revealed that their unborn son, whom they intended to name Brody, had a bilateral cleft lip and palate – a condition doctors deemed "deformity."
The medical professionals presented Sara and Chris with a gut-wrenching choice: whether to abort their child due to the perceived challenges Brody might face. It was a heart-wrenching decision to make, but for Sara and Chris, there was no question. They were unwavering in their commitment to their son, regardless of his physical appearance or potential health hurdles.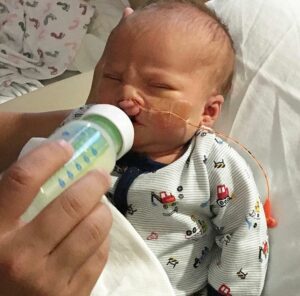 Their love and determination extended beyond their family circle. Sara and Chris decided to raise awareness about congenital deformities and defects like Brody's, hoping to support other parents who might encounter similar challenges. Sara emphasized the importance of being proud of your child, no matter the circumstances, and she aimed to reshape societal perceptions of beauty and normalcy.
Throughout Brody's early years, Sara actively shared their journey on social media, using it as an opportunity to educate others. She gracefully responded to questions about Brody's appearance, using them as a platform to spread awareness and understanding about cleft lips and palates. Her ultimate goal was to empower Brody to become an advocate for cleft kids who might not yet have a voice.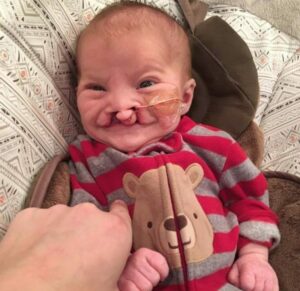 Amid the challenging encounters, the family also experienced heartwarming moments of kindness. A stranger in a restaurant handed Sara a generous check of $1,000 with a touching memo line that read, "For the beautiful baby." This unexpected gesture helped cover some of Brody's medical expenses and surgeries required to correct his condition.
Brody's journey hasn't been without its difficulties, as cleft lips and palates can impact essential functions like eating, drinking, smiling, talking, and even breathing. However, he has shown remarkable resilience and joy. Despite the likelihood of more surgeries in his future, Brody has thrived, becoming a source of inspiration to others.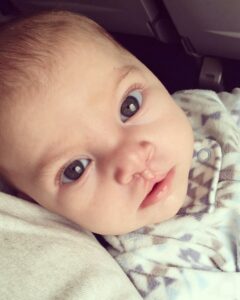 Sara and Chris's unwavering love and determination serve as a powerful reminder that a child's worth transcends appearance, and obstacles can be surmounted with love, support, and a commitment to raising awareness and understanding in our society. Brody's story is a testament to the strength of family, the power of education, and the enduring human spirit.