According to a new book by Royal expert Katie Nicholl, Prince George had a warning for his former classmates when he left his old school. In the book titled "The New Royals," Nicholl claims that George told his classmates to "watch out" because his father would be the king. The book also mentions that George is aware of his future role as the King of England. Prince George is now second in line to the throne following the death of Queen Elizabeth, with his grandfather assuming the throne as King Charles III.
Earlier this summer, Prince William and Kate Middleton moved their family out of London to better accommodate the needs of their growing children. It is reported that they relocated to Berkshire, England, where Windsor Castle, the Queen's primary residence, is located. It is believed that the Cambridges moved into Adelaide Cottage on the Windsor Estate, although this has not been confirmed by the Royal family.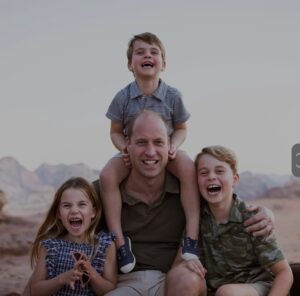 The move resulted in Prince George and Princess Charlotte leaving their prep school, Thomas's Battersea, and starting at a new school. The exact school they now attend has not been disclosed. According to a friend of the Royals, the move was necessary because the children were quite confined in what they could do in London. The family's long-term plan is to eventually move to Anmer Hall in Norfolk, their country home and a special place for them.
The relocation to Berkshire also brings Kate's parents, Carole and Michael, closer to their grandchildren, as Kate grew up in Bucklebury, Berkshire. Overall, the move is seen as a positive transition for the young royal family.