Matt Roloff, star of "Little People, Big World," recently shared an update on his health scare with his followers. He posted a photo of himself in a hospital bed on Instagram and explained that complications arose during a routine upper endoscopy procedure to examine his esophagus.
The 61-year-old revealed that his stomach had unexpected twists and turns, requiring further medical care. While he didn't provide specific details, he expressed relief that he didn't need a computer chip and monitor installed. However, he mentioned that he had to take a break from work and stay quiet for a few days.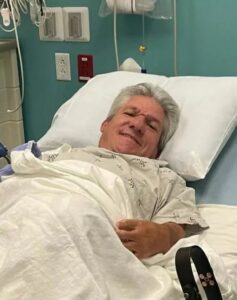 Matt's son, Zach Roloff, also faced a health issue earlier this year. In February, Matt shared on Instagram that Zach was undergoing an important shunt revision procedure. A shunt is a tube implanted in the brain or spine to drain cerebrospinal fluid.
The family didn't disclose further information about the treatment, but Matt reassured that Zach was in good hands and asked for prayers for his son's full recovery.