In my opinion, pregnant bellies are the most beautiful bellies in the world. So this is one of the reasons why mothers-to-be take pictures of their growing belly.
Renae W decided to share her pregnancy journey on TikTok and a lot of people began to ask questions.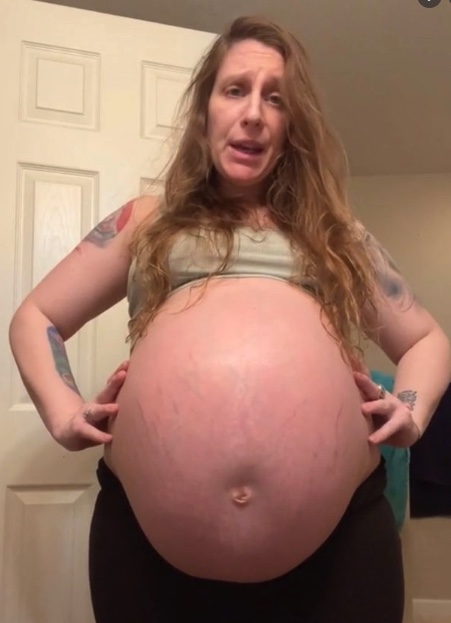 And finally the time came to silence everyone after the deliver.
She got a lot of attention online because of her giant belly. Renae started to get a lot of views and comments. Many people thought she had an army of children in her womb. Some other speculated she might have around eight babies.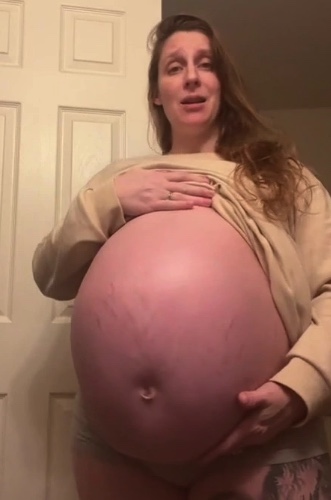 In the other side, Renae was convinced that she had only one baby in her womb.
During her pregnancy, she gained mkre than 35 pounds and the time came to silence everyone.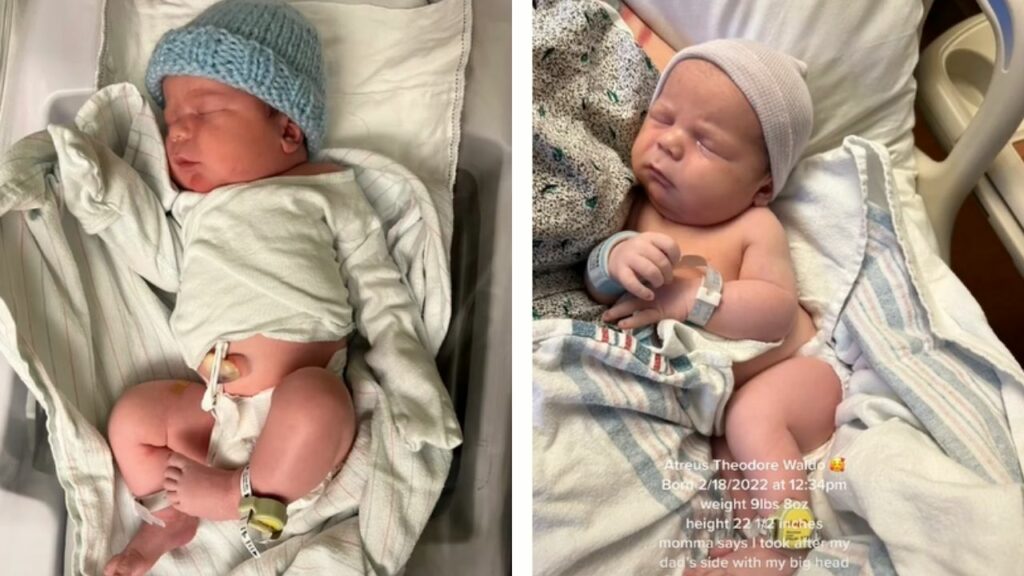 The mother gave birth to a big boy via C-section. The newborn was 22 inches tall and weighed 9lb 8oz.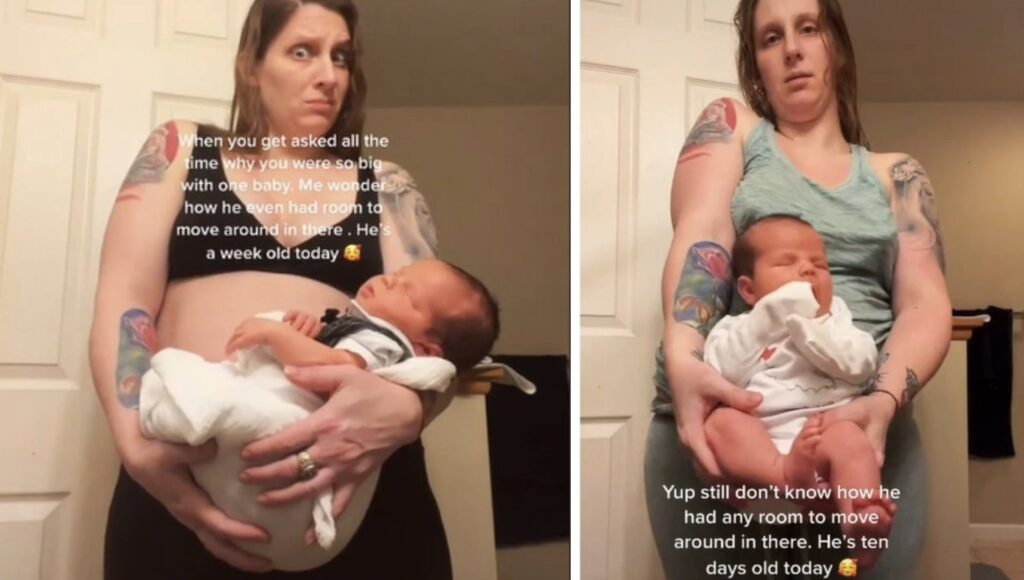 She also published a video with her big boy to show the true size of him. We wish them the best in life.