Heather Nelson, a Texas mother, dropped her kindergartner son, Royce Thompson, off late at his elementary school in Santa Fe, Texas. Just as he was about to enter the building, Royce suddenly paused and started to pray and recite the Pledge of Allegiance.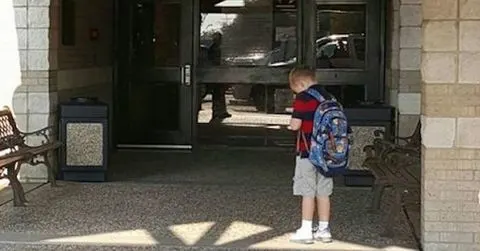 Heather initially pleaded with him to quickly get inside, but when a police officer approached her and explained what Royce was doing, both of them were stunned. The photo that Heather took of her son ended up going viral, attracting more than 2 million Facebook views.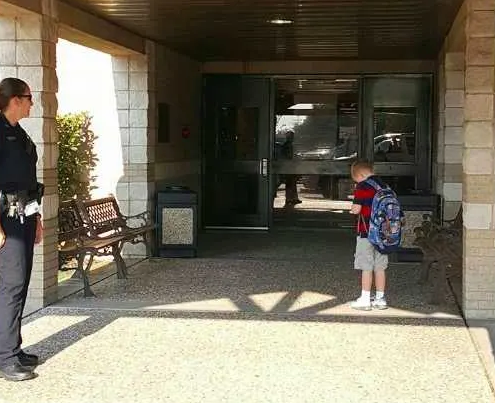 Royce had heard the school speakers loudly blare the Pledge of Allegiance, and despite being tardy, he felt he had to show respect to his country and faith. Since they do not have prayer in schools, Royce says a little prayer silently, and that's exactly what he was doing. Heather credited her son's good "values" to her parents and his grandfather, who is an awesome man and a role model to Royce.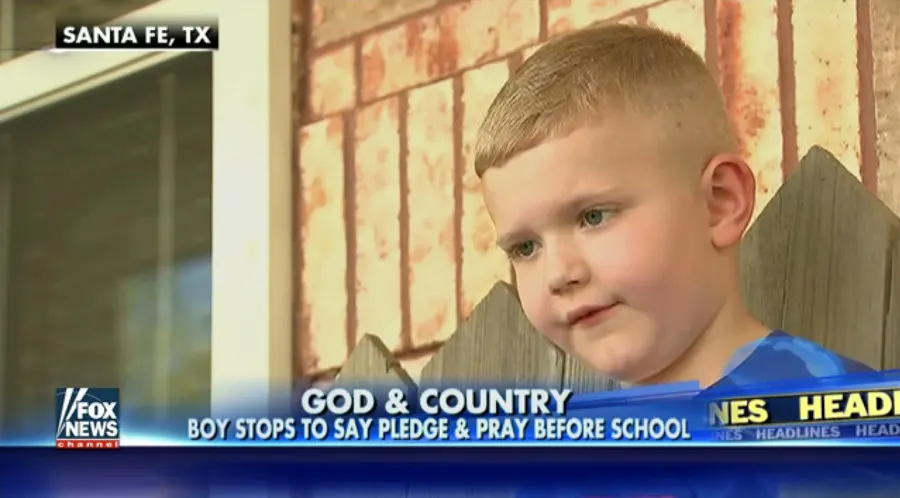 Heather was proud of her son and grateful for the overwhelming support that they received. Many Facebook users commented on the post, saying that Royce's act gives them hope for the future and makes them proud of the small town they come from.