A terrifying incident occurred in Thailand when a family in Samut Prakan discovered a massive 12-foot python slithering up their toilet on March 17. The pictures of this shocking event have since gone viral. Suwi Paramas, a housewife, was washing her hands in the bathroom when she was suddenly confronted with the sight of a gigantic yellow-green reptile emerging from the toilet bowl, filling her with terror. Suwi screamed, causing her husband and brother-in-law to rush to her aid. They immediately called for emergency services.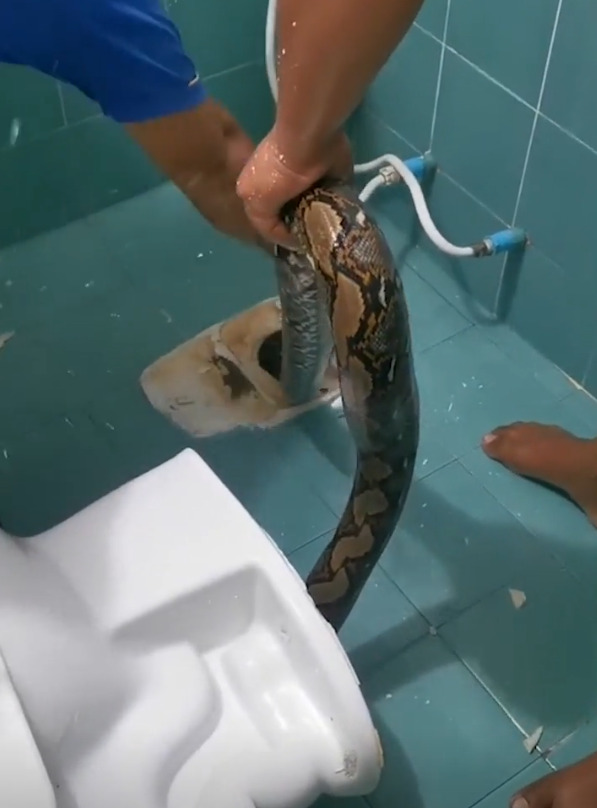 A wildlife crew was dispatched to assist in freeing the snake, which had become trapped in the plumbing of the toilet. Video footage shows the crew using specialized tools to secure the snake. Despite their efforts to coax the python out, they faced difficulties and the situation became more challenging. Eventually, the decision was made, with the family's consent, to break the porcelain basin. However, due to the snake's large stomach, it was still trapped in the u-bend of the plumbing. The wildlife team had to dismantle the pipework to rescue the snake from the other side, ensuring the safety of both the snake and the plumbing system.
Fortunately, the rescue operation was carried out professionally, and no accidents were reported. The snake was successfully removed with the intention of returning it to its natural habitat. This incident serves as a reminder of the occasional presence of pythons in Thai bathrooms, particularly during the hot season when they seek cool and moist areas.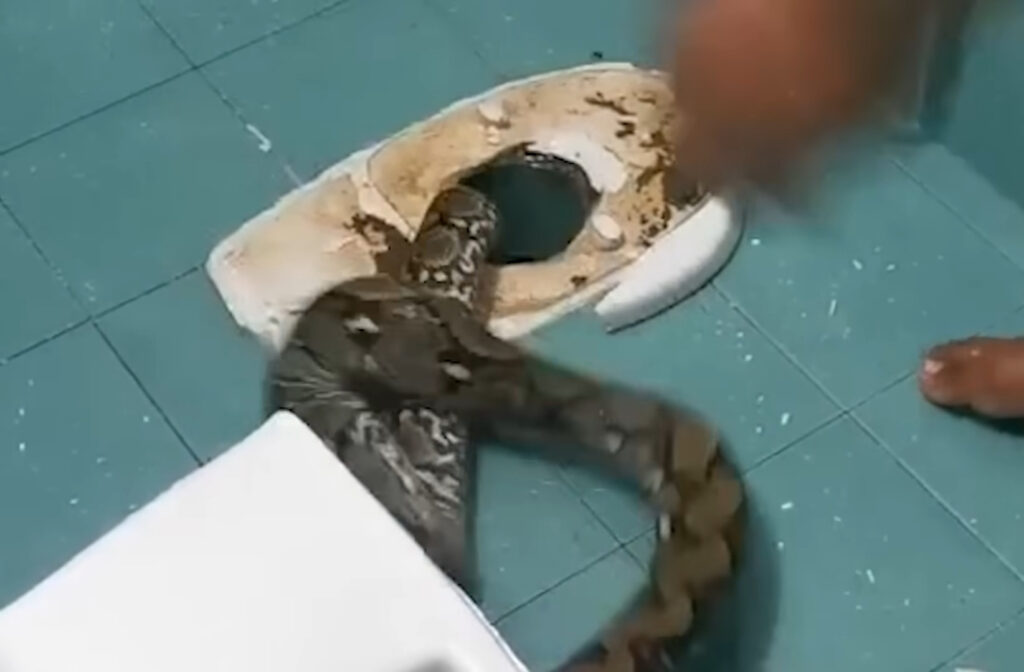 The story also mentions other startling incidents involving snakes in restrooms in Southeast Asia, including an 8-foot-long python biting a man on the buttocks in 2021 and a 10-foot python biting a man's genitals in 2016. These incidents highlight the need for caution and awareness when encountering wildlife in unexpected places.