Wayne Nickerson, a commercial lobsterman from Plymouth, Massachusetts, caught a rare blue lobster during a fishing trip. Nickerson was driving his boat when he noticed the lobster's bright blue color and called his wife to meet him at the dock.
Blue lobsters are very uncommon and are caused by a genetic defect that leads to an overabundance of a protein that produces a blue hue. Only one in every two million lobsters are thought to have this defect.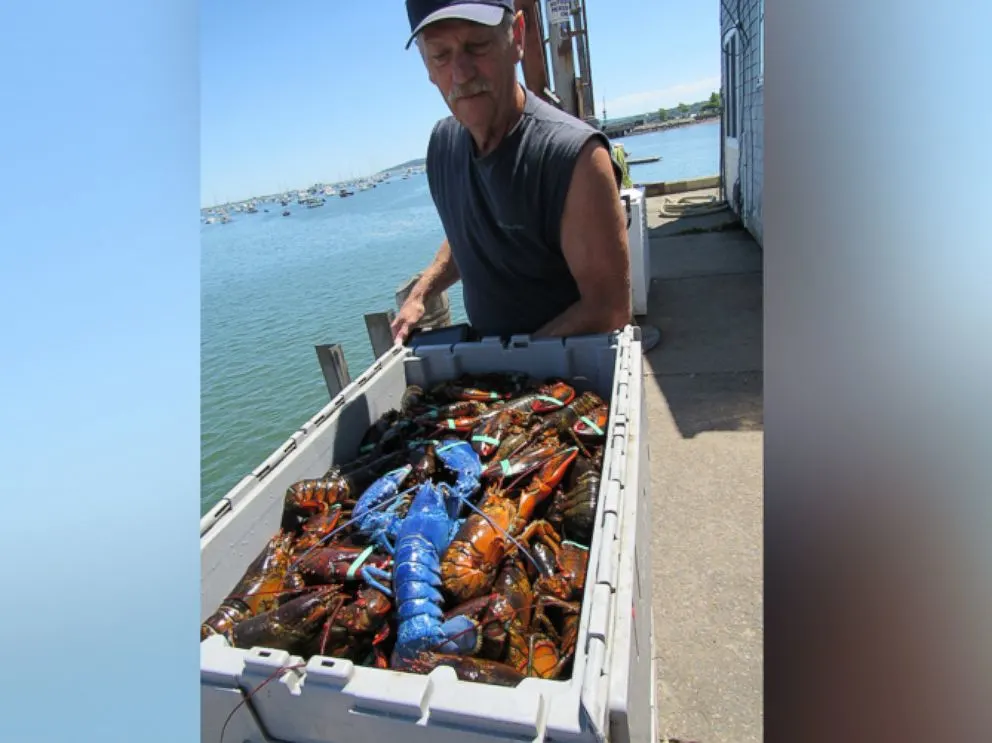 Interestingly, this was not Nickerson's first time catching a blue lobster. In 1990, he caught one as well. Jan, Nickerson's wife, named the lobster Bleu, and the couple is keeping it in a special tank, isolated from other lobsters, to protect it from possible harm. The couple hopes to donate Bleu to a local aquarium so that others can appreciate its beauty.
The New England Aquarium in Boston has expressed interest in taking Bleu, calling the find "just spectacular." While blue lobsters are rare, it is even more challenging to find live lobsters that are bright red or yellow. Only one in ten million lobsters are naturally red, and only one in thirty million are yellow, according to the Lobster Institute at the University of Maine.