Three roofers from Maine have gained internet fame after a picture of them standing with their hands over their hearts during the national anthem went viral. The photo, which was taken on October 14, showed the three men on a roof while the national anthem played at Waterville High School. The men, who are employees of a company in Oakland, Maine, were reportedly working an independent job when the picture was taken.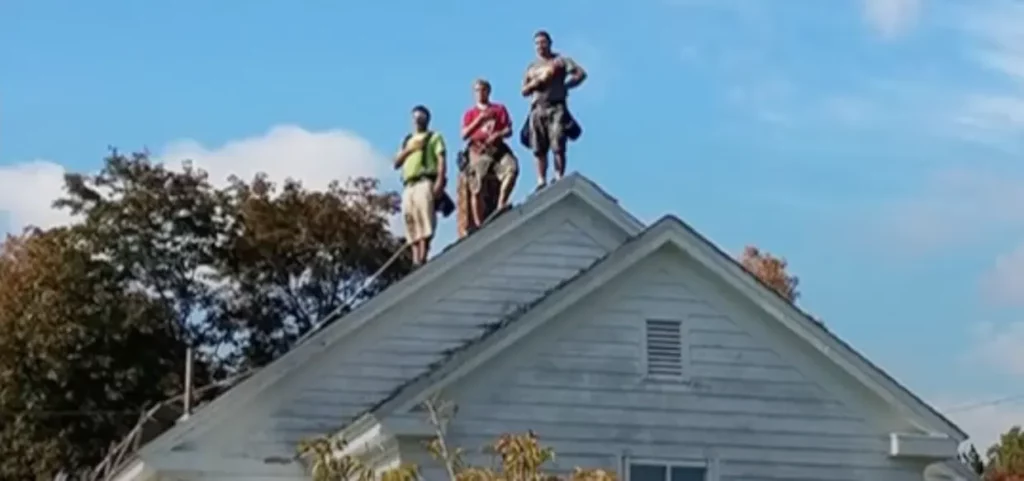 According to a resident of Maine, Shanon Gurski Dixon, the three roofers had no idea that anyone noticed their patriotic act. However, several people took pictures of the three men showing respect for the national anthem, and the images quickly spread on social media.

Dixon said that her community was proud of the men's actions and that they would love to see them recognized. The photo of the roofers standing with their hands over their hearts has been widely shared and praised online, with many people commending the men for their display of patriotism.
This is not the first time that people have gone viral for showing respect for the national anthem. In 2018, a video of a high school football player in California went viral after he stopped to honor the national anthem while his teammates continued to warm up. The player, identified as Milan Morris, said that he had been taught to show respect for the anthem and that he was simply following his beliefs.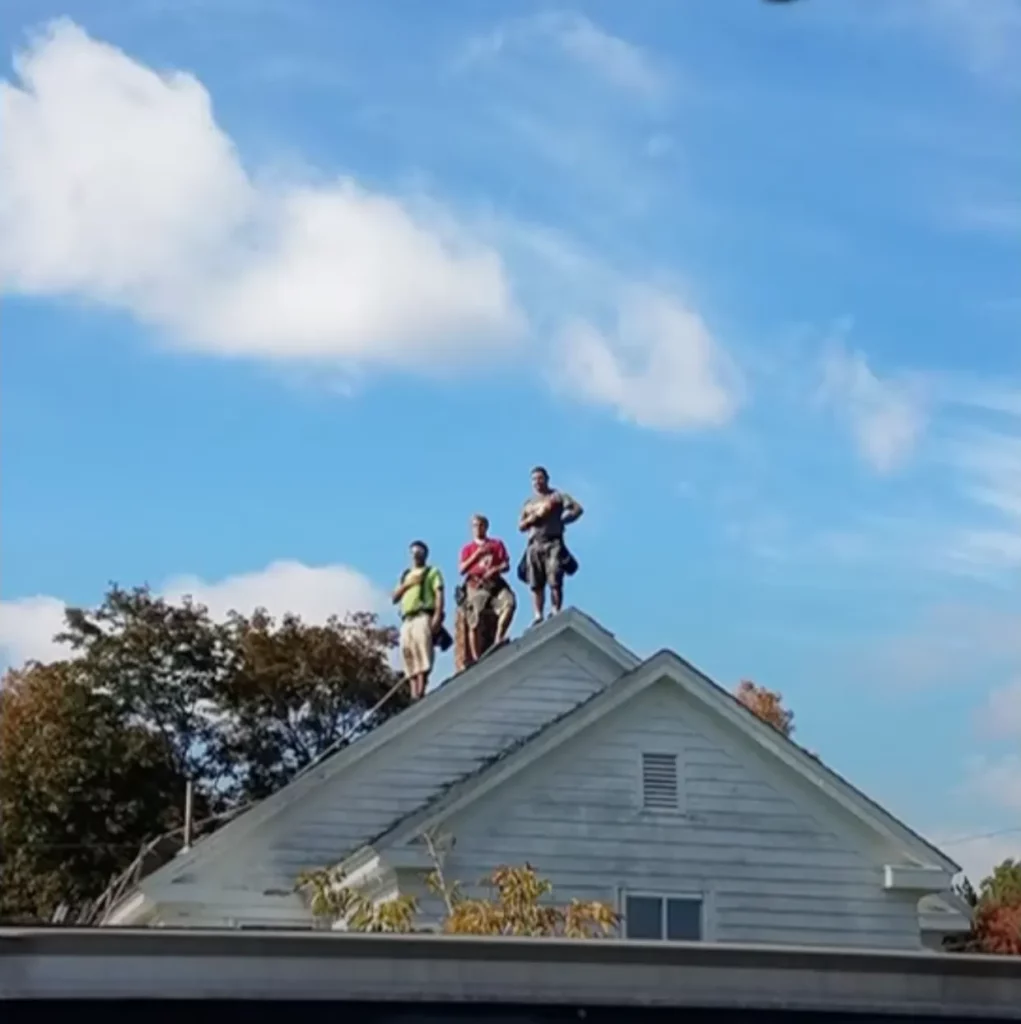 Overall, the story of the Maine roofers shows that small acts of patriotism and kindness can have a big impact. The men's actions were noticed and appreciated by their community, and their example serves as a reminder of the importance of respecting national symbols and showing kindness to others.