In northeastern Brazil, Adalgisa Soares Alves had a pregnancy far from ordinary. As she carried her daughter, Graziely, Adalgisa experienced increasingly severe stomach aches in her eighth month. Little did she know that this discomfort foreshadowed a unique and exceptional journey.
Graziely was born with hydrocephalus, a condition often referred to as "water on the brain." This condition leads to an excessive buildup of cerebrospinal fluid within the skull, causing the head to grow at a rate disproportionate to the rest of the body. The diagnosis was grim, and doctors warned Adalgisa that she might have only a few months with her newborn.
However, Graziely, a tiny warrior, defied the odds. As of 2023, she was nearing her 30th birthday, overcoming significant developmental delays caused by hydrocephalus. Despite her resilience, the condition rendered her unable to see, speak, or walk. Hydrocephalus is an incredibly rare disorder, affecting fewer than one in a thousand infants.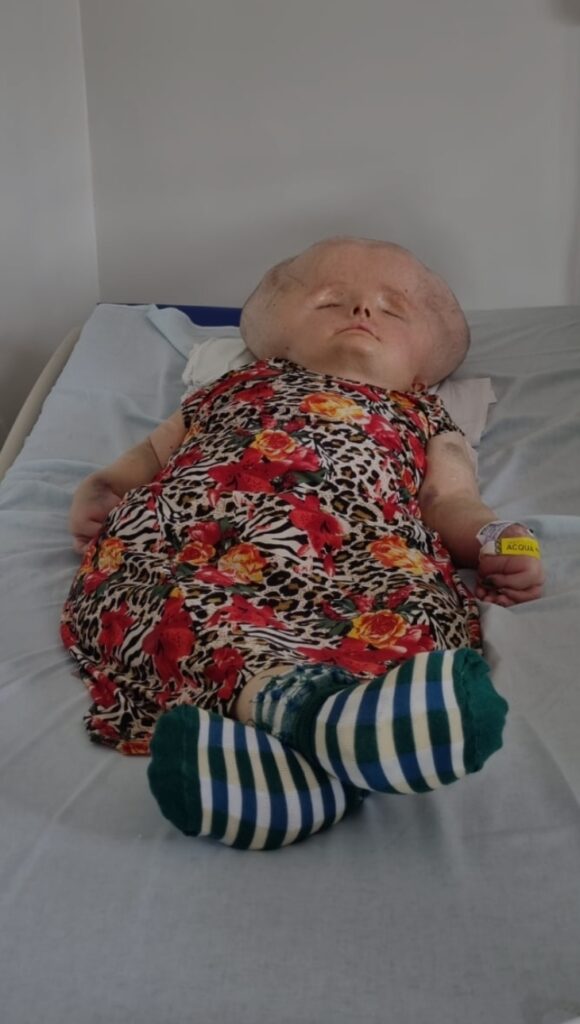 Adalgisa became her daughter's full-time caregiver and personal assistant. She relied on disability payments from the Brazilian government to support Graziely's needs. Adalgisa's dedication to her daughter's well-being was unwavering, and she found happiness in providing the care her daughter required. Her faith played a crucial role in her resilience, as she leaned on her deep belief in God.
To share their journey and seek support, Adalgisa turned to Instagram, where she posted photos and videos documenting the challenges her family faced. Their account garnered significant attention, with 12,900 followers offering widespread support. However, amidst the praise, critical remarks sometimes surfaced. Adalgisa didn't shy away from addressing these comments, especially those that targeted Graziely's condition.
Despite occasional hurtful words, love remained triumphant. A heartwarming video of Adalgisa feeding her daughter went viral, amassing over 110,000 views. Viewers flooded the comments with blessings and admiration for Adalgisa's unwavering dedication as a mother.
In the face of adversity, Adalgisa and Graziely's story serves as a testament to the power of love, faith, and a mother's unbreakable bond with her child.