Former NFL running back Peyton Hillis was involved in an accident where he saved his children from drowning. The incident occurred in Pensacola, Florida, and left Hillis unconscious. He was immediately flown to the intensive care unit, where he has remained up to this point.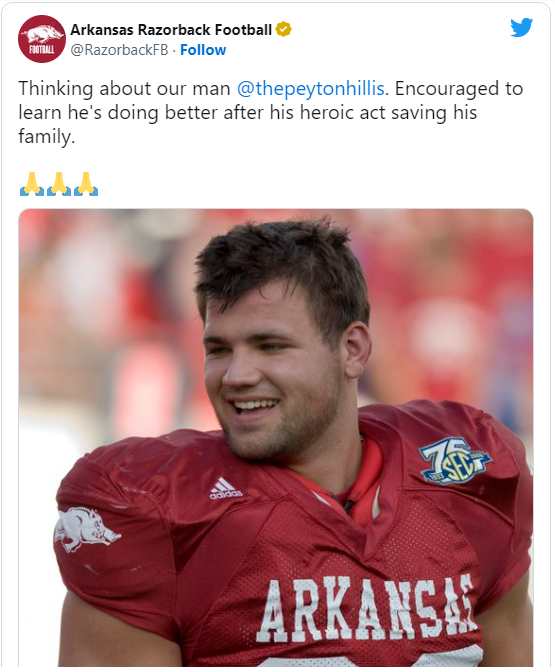 Hillis retired in 2015 after a successful six-year NFL career, during which he accumulated 2,832 rushing yards and averaged 4.1 yards per carry. He also had 1,050 yards and 26 touchdowns in total from receptions.
Despite initial reports that he was in critical condition, Hillis' uncle shared a statement indicating that he is improving. However, he is still in the intensive care unit and is experiencing some issues with his kidneys and lungs.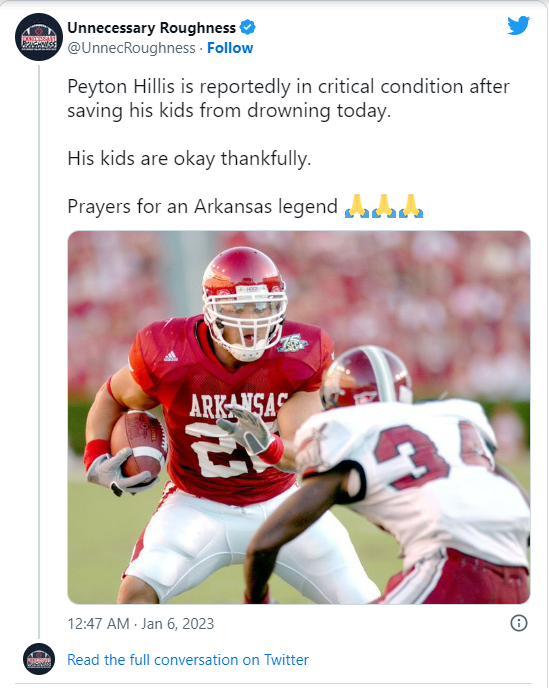 Hillis shares his two children with his ex-wife Amanda Hillis and is currently dating Angela Cole, who is his co-star from the 2021 indie thriller The Hunting. Our thoughts and prayers go out to Hillis and his family as we wish him a speedy recovery.