A woman from New Hampshire has been asked to surrender her 15-year-old vanity license plate by the Department of Motor Vehicles (DMV) because it features the word "Pee". Wendy Auger, who lives in the Gonic neighbourhood of Rochester, NH, had chosen the licence plate "PB4WEGO" because it was a playful nod to the parental saying "Pee before we go".
However, the DMV said that any vanity plates featuring bodily fluids were forbidden. Auger has described the decision as an attack on her free speech, and others have supported her, saying that the state's motto of "Live Free Or Die" should apply in cases like these.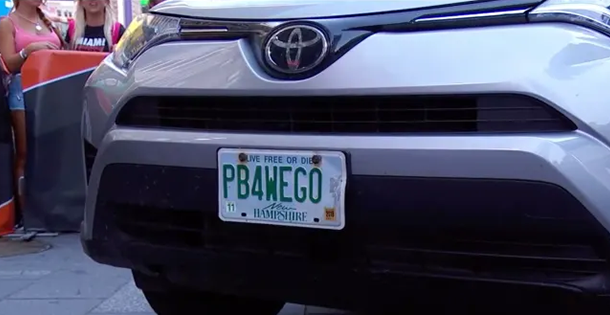 Auger has joked that if her licence plate is removed from her car, "it would just stink". She has also said that she has always wanted the licence plate and "jumped on it" when the state issued an expanded character limit.
The state has said that it is unable to comment on Auger's case as her registration is covered under privacy laws. However, an email from the state explained that the rules on vanity plates were made "very specific" after being changed in response to a court order from the New Hampshire Supreme Court.
Auger is currently waiting for a final decision from the state and has said that she believes "talking about peeing isn't offensive".