We all can accept that Christina Applegate is one of the most charming actresses. She was diagnosed with breast cancer back in 2008 and went through a very difficult journey.
More than a decade after she admitted that she is still facing body image issues today. 'I think about what, girls go through. It has been 10 years, but everything looks different.'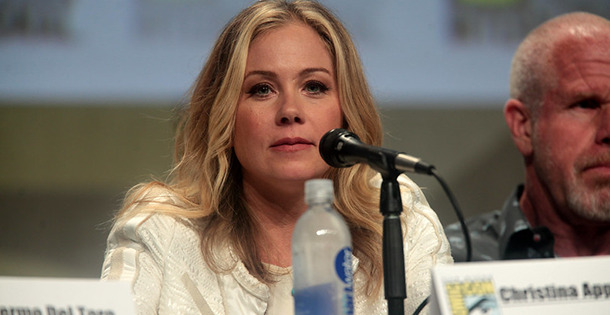 She also had her fallopian tubes and ovaries removed and was told she had a genetic mutation risking breast and ovarian cancer.
In 2022 she revealed that she was diagnosed with Multiple Sclerosis, a chronic disease that disrupts the flow of information between the body and the brain.
Currently, there is no cure for it, but it could be managed with treatment. She said that it feels like a strange journey and a very tough road.
She has taken her condition very seriously and is doing the best she can to manage her health. Christina shared a message on her 50th birthday.
Yes, I turned 50 today and I have MS. Sending much love to you today. Many are hurting but I am thinking of you. We have to find the strength to keep our heads up. I try.
We pray for her! Share your thoughts and support in the comments on Facebook.