Christopher Landis, a choir school teacher at Hingham Middle School Junior Choral Spectrum in Massachusetts, was getting ready to marry his fiancé Joe when he got an unexpected surprise. His middle school chorus students had been secretly practicing every Sunday for a month to perform a surprise rendition of the Beatles classic "All You Need Is Love" at his wedding rehearsal brunch.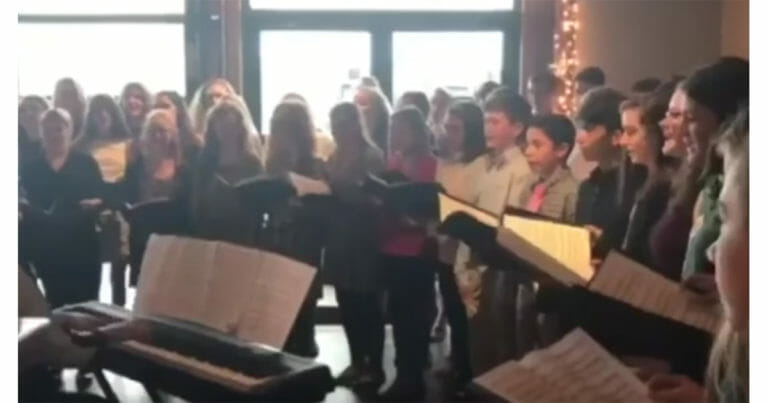 The students showed up unexpectedly and began singing, and Landis was moved to tears by their heartfelt performance. The video shows how much love and respect the teacher has for his students and how much they adore him in return.
The surprise was a way for the students to thank Landis for all his hard work and dedication to their chorus program. The video of their performance went viral, with many people touched by the love and appreciation the students had for their teacher.
The story is a heartwarming reminder of the impact that teachers can have on their students and the special bond that can be formed between them. The surprise performance also highlights the power of music to bring people together and create moments of joy and connection.