Actress Candace Cameron Bure recently appeared on the Confessions of a Crappy Christian podcast, where she talked about the backlash she received from some members of the Christian community after posting a playful photo on Instagram in September.
In the photo, her husband was seen touching her breast while they were out for lunch with their 20-year-old son. Candace said she got a lot of positive messages about the photo, but some people found it inappropriate and told her that she should be more modest as a Christian.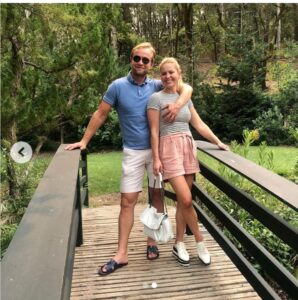 Candace, who has been married for 24 years, defended the photo, saying that she and her husband are both Christians and they have fun and flirt together, which is part of what makes their marriage work.
She believes that sex is a blessing of marriage and should be celebrated within marriage. She also shared how difficult it was for her to embrace her sexuality when she first got married due to the shame culture surrounding sex within the Christian community.
Candace emphasized the importance of understanding and enjoying sex within marriage and embracing it. She said that her kids are now asking her to stop talking about sex, which shows how much she has embraced it. Candace's message is that Christians should celebrate sex within marriage and not be ashamed of it.