Known for his participation in The Voice, Blake Shelton declares that this season will be his last. According to his latest statement, the 23rd season of The Voice will be the last in which he will participate.
He made this known on Tuesday on Instagram, thanking everyone who supported him. Everyone is used to seeing Blake Shelton in the judge's chair on The Voice. This show will not be the same without him.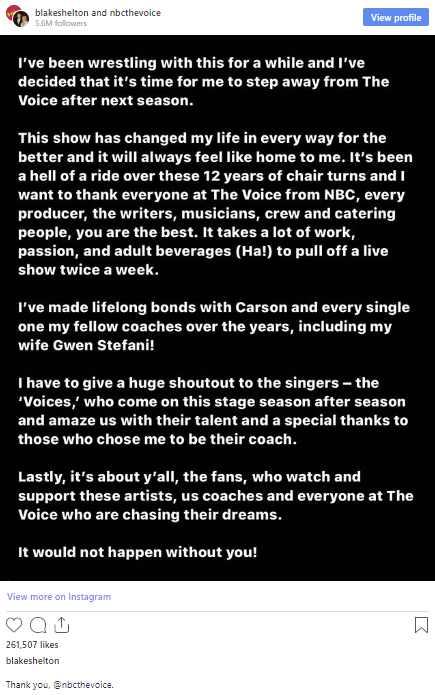 Everyone was waiting for this moment, but again no one is ready to accept his departure. He has been in this program for 12 years and for him this has been one of the most beautiful but also the most difficult experiences at same time.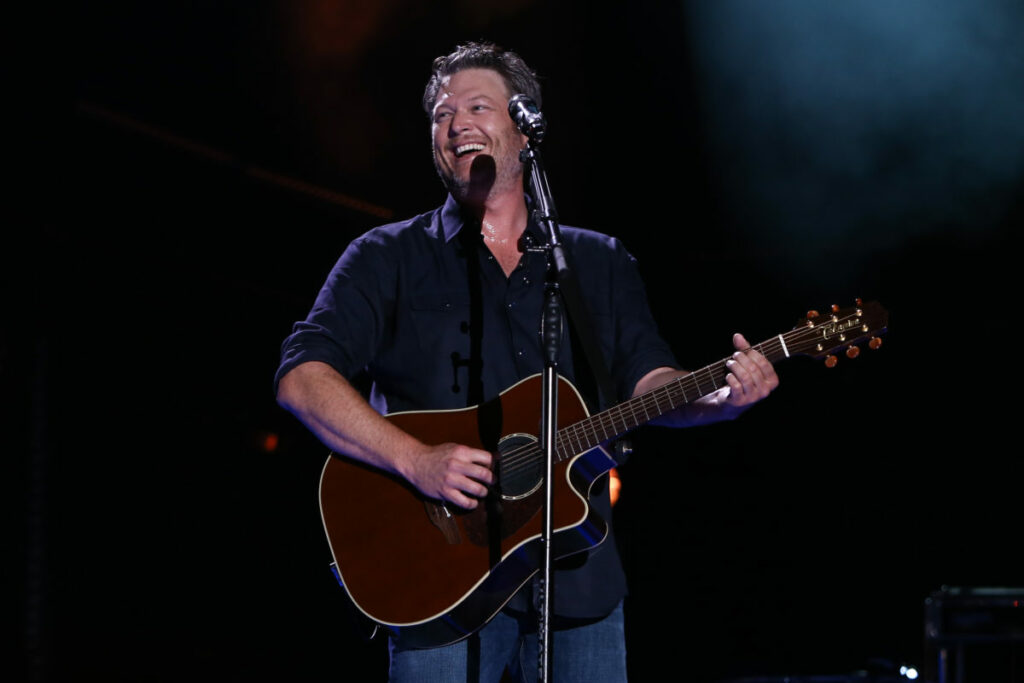 He was a wonderful professor and trained many winners. Shelton has helped his contestants perform their best and feel confident when singing on stage. During his career in The Voice, he has trained many contestants, 8 of whom were winners. He recently posted on his Instagram account the announcement of his departure from The Voice.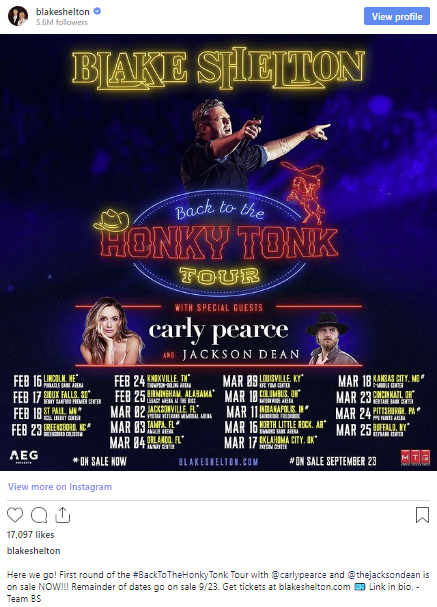 His post has received many likes and has been shared several times. When everyone remembers the stage of The Voice, of course, we also remember Shelton. His fans were distraught by Shelton's departure from the program. According to Shelton, The Voice has been the most beautiful experience that has changed his life. He is happy with every moment he lived in this program.