The last week, the singer of 'Believe' sent fans into overdrive with what she posted on Twitter. She wrote: 'One part of my life is so amazing.' It wasn't a long time until she posted a picture of her boyfriend with a heart emoji.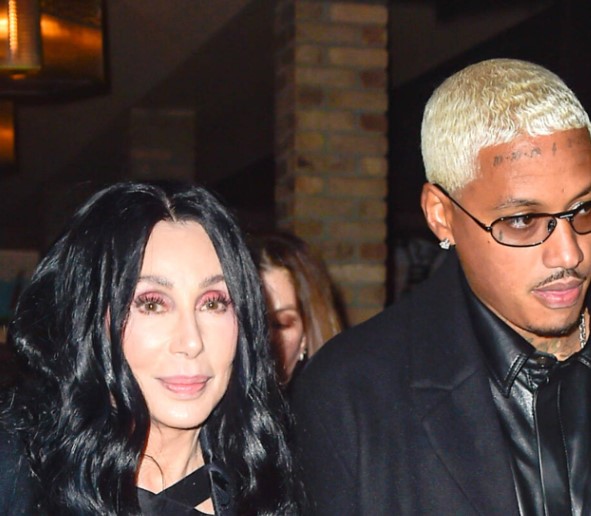 She also added that love doesn't know math. Her boyfriend is 36 years old, while Cher is 76. They first connected during the Paris Fashion Week in October.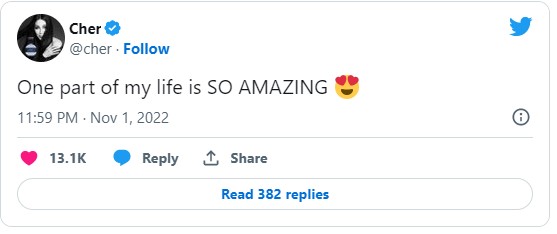 Nothing is guaranteed, she said. I wasn't born yesterday. Each time you choose, you run your own risk. I have always gambled.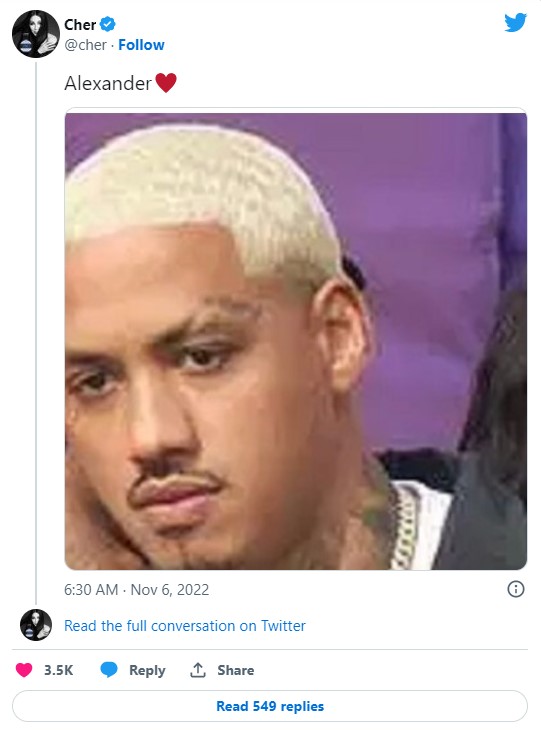 We all know that Cher has been through enough to know what is wrong and what is right for her self. What do you think about this? Share your thoughts in the comments on Facebook.