The night of April 23 turned into a nightmare for the parents of six-year-old Kaydon Leach when he went missing along with his dog, Chula. The fear and panic surged as they realized their child was nowhere to be found.
The search for Kaydon began at 7 pm, and over 100 people were involved in the extensive overnight operation. The Bureau of Investigation for Blount County, Tennessee, declared him an 'endangered child' and search teams tirelessly combed through approximately 2000 acres throughout the night.
Given Kaydon's young age, concerns for his safety were paramount. The search efforts included various agencies such as the Blount County Sheriff's Office SWAT Team, Tennessee Bureau of Investigation, a Black Hawk military helicopter, volunteer search parties, and K-9 teams.
After approximately 22 hours, Kaydon was miraculously found halfway home at the Top of the World Community in Blount County around 3:30 pm. What made the discovery even more heartwarming was the presence of his loyal dog, Chula, who had accompanied him.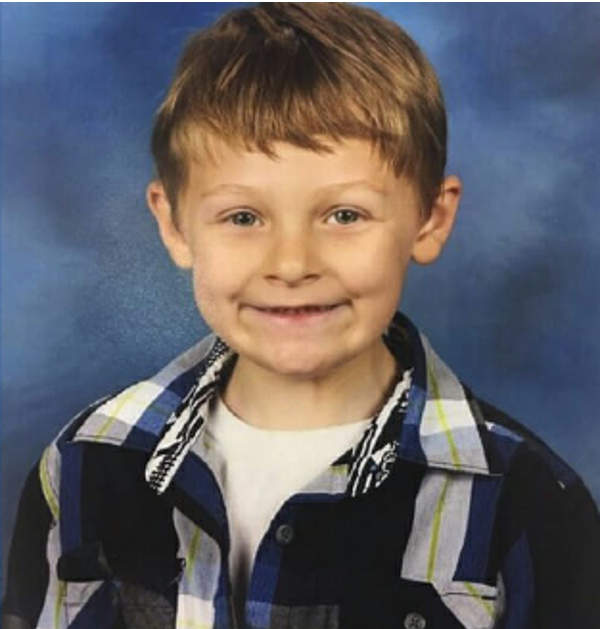 Chula growled at the rescuers when they approached Kaydon, alerting them to their presence. The rescue team swiftly wrapped the cold boy in blankets and a jacket, and they carried him up the mountain to the nearest road. From there, he was taken to Blount Memorial Hospital.
Kaydon's family expressed deep gratitude to everyone involved in the search and rescue efforts. They thanked local law enforcement agencies, volunteers, and even strangers who showed support. The family requested privacy during this time.
The story of Kaydon's safe return highlights the bond between humans and dogs. Chula played a crucial role in ensuring his well-being and reunion with his family.
If you find this story heartwarming and believe that dogs are incredible companions, please share to pay tribute to the wonderful Chula and spread the message further.