It is usual that celebrities make "matchy-matchy" with their outfits without even knowing it. With a pair of shoes, jewelry, and hair accessories designers can not decide who wore their dress better. This happens because all of them have unique styles and amazing visions of fashion. They start from amazing gowns to simple dresses, featuring a lot of styles from different celebrities. Let's see some of them, shall we?
Blake Lively wore a Versace for The 2009 Primetime Emmys and Jeniffer Lopez's red Gucci dress for the Met Gala in 2011. Both of them have worn the same color and almost the same style of dress.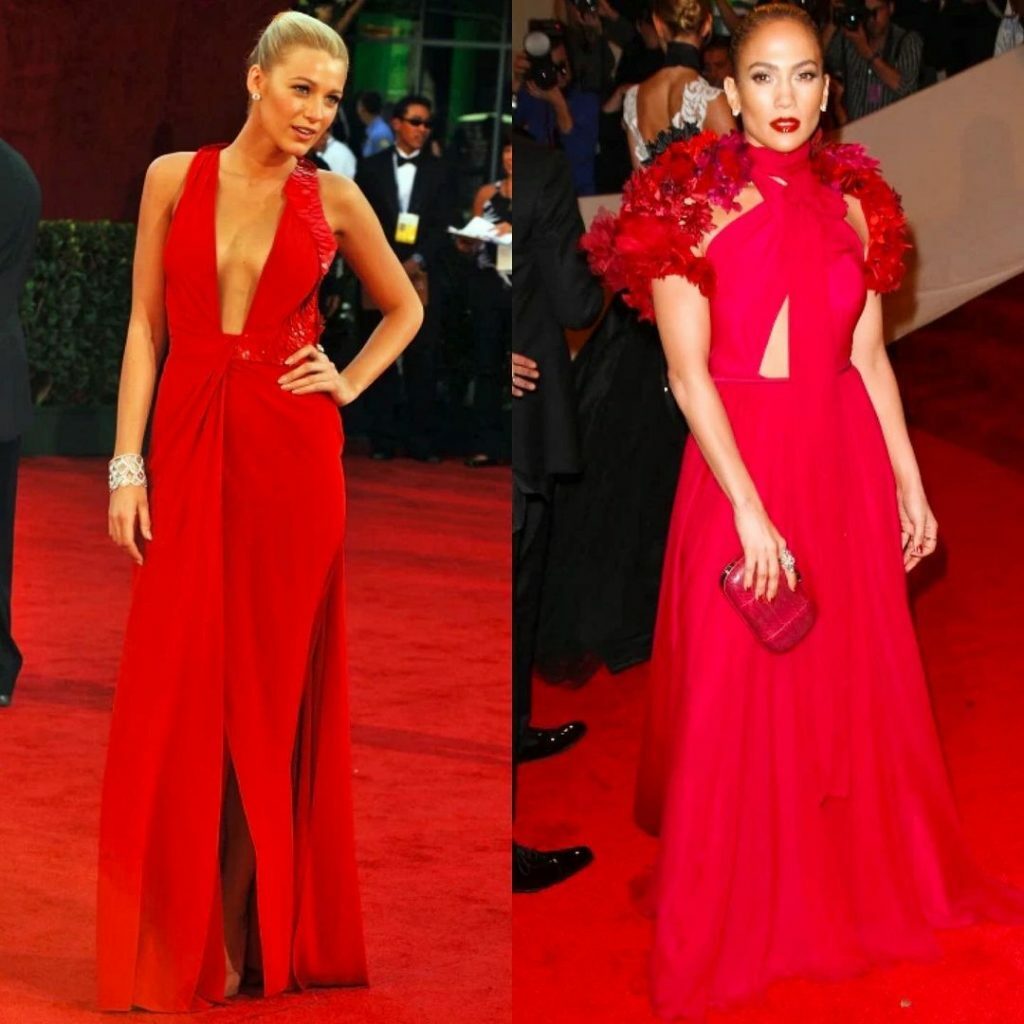 Alessandra Ambrosio wore a Strapless dress by Ralph And Russo Design At The Vanity Fair Oscar Party In 2017 and model Miranda Kerr in a red dress by Kaufman Franco To The Vanity Fair In 2016 as we may say red is her favorite color.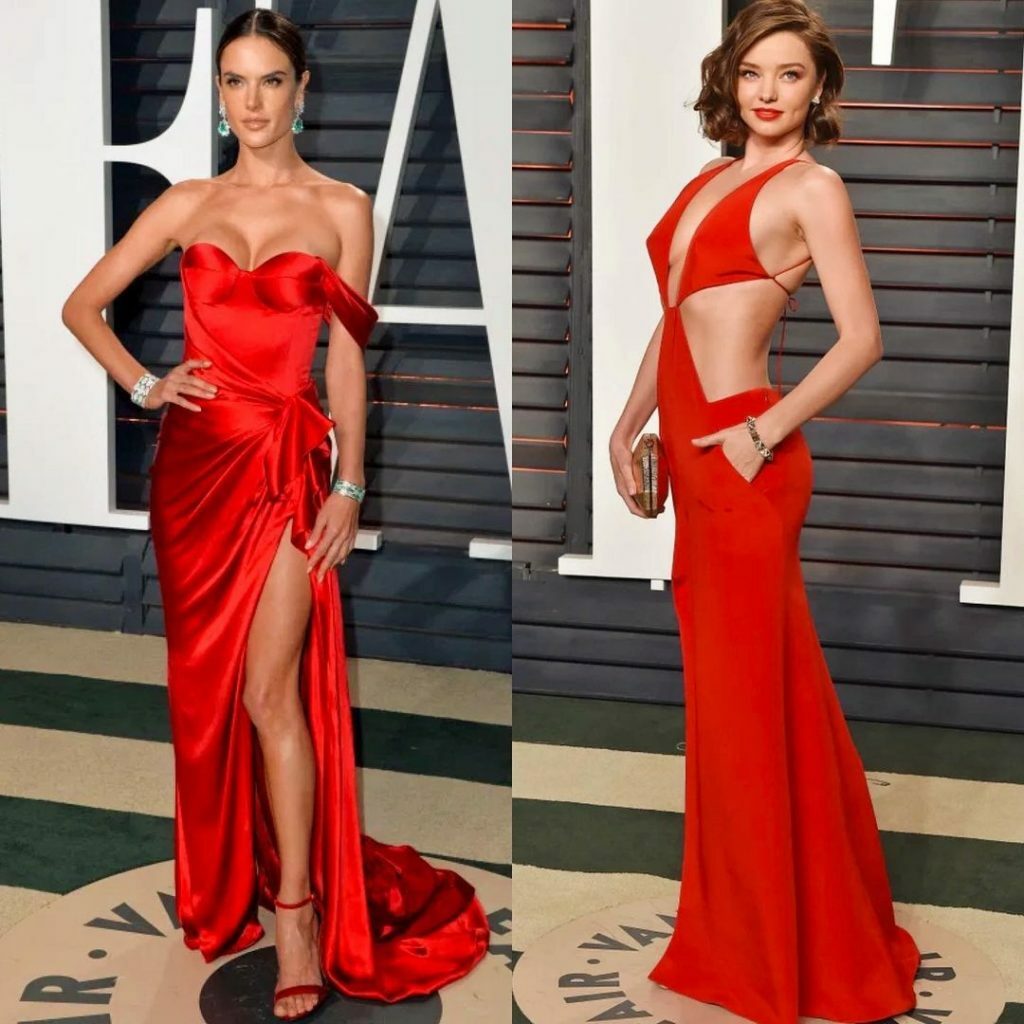 We have the same dress by Moschino worn by Miranda Kerr And Vanessa Hudgens and they both look gorgeous.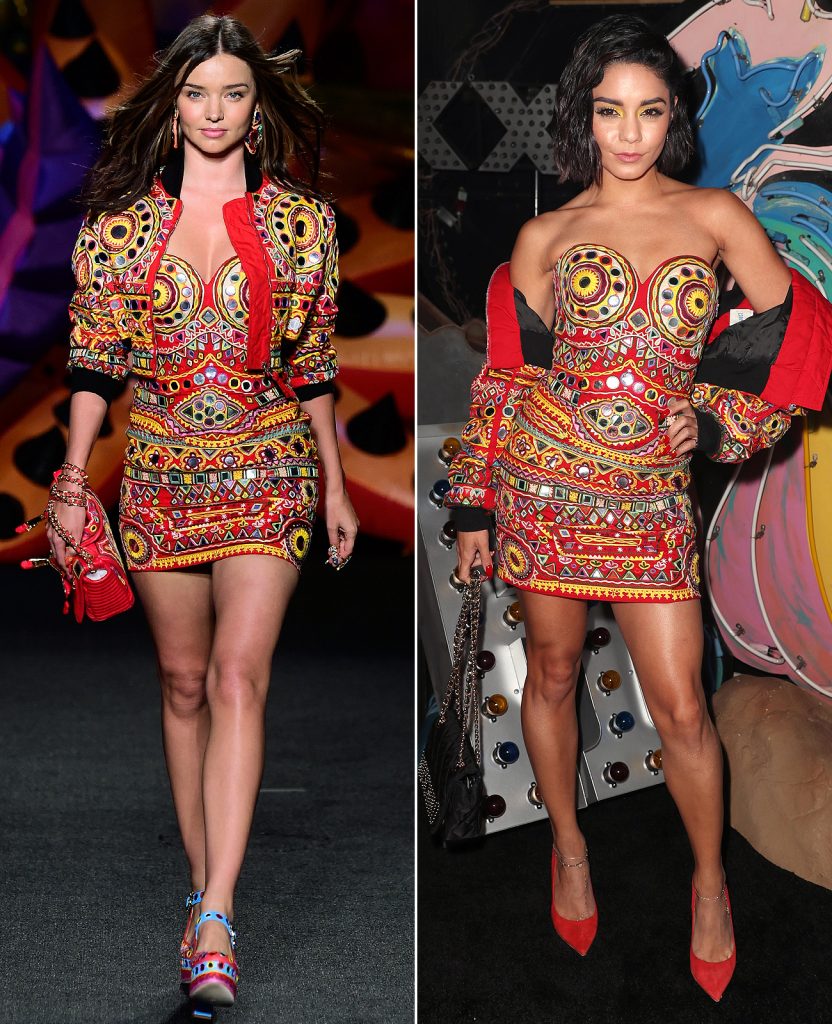 We said red is our favorite color and it suits Bella Hadid by Alexandre Vauthier and Dakota Johnson at The Baftas Red Carpet.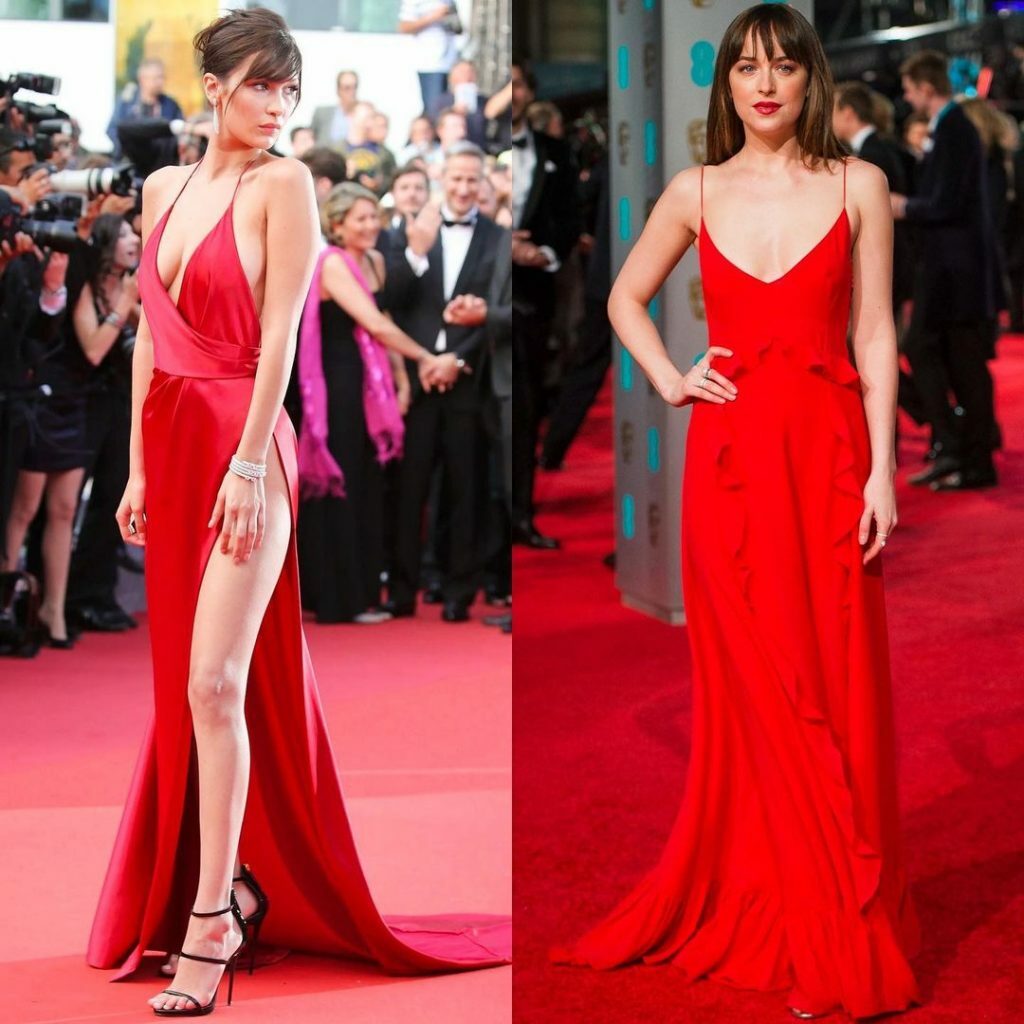 Two amazing women in Oscar De La Renta; Bella Hadid and Nicole Kidman, are the ones allowed in that dress.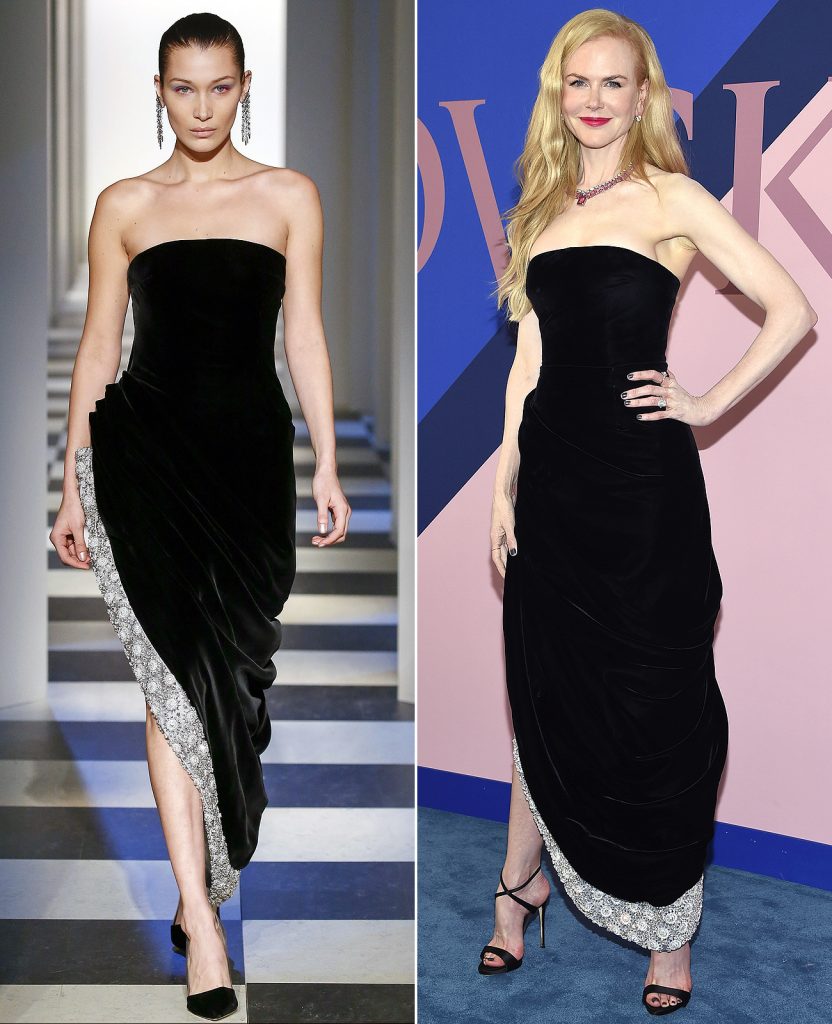 Once again red but in an orange sensation dressed by Selena Gomez At The American Music Awards In 2016 and Kendall Jenner in a one-shoulder satin dress.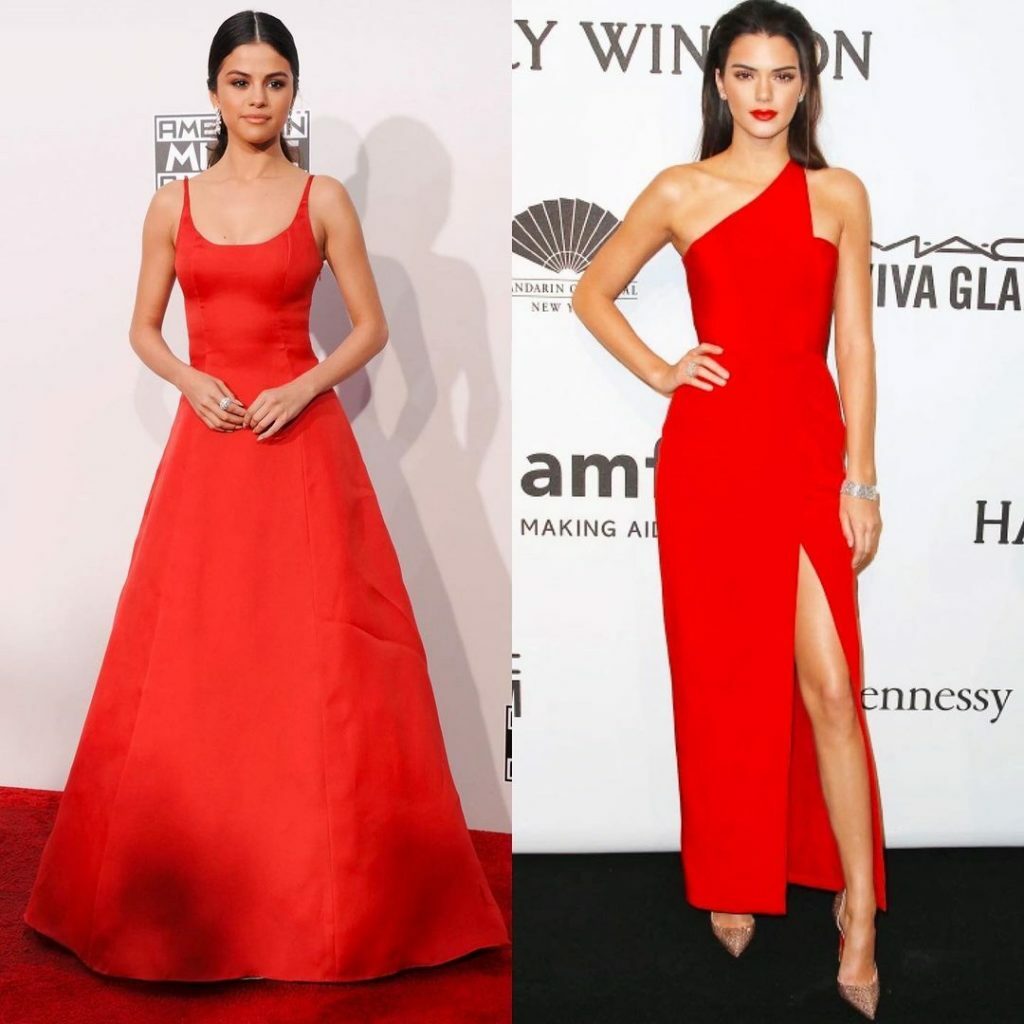 Both Gigi Hadid And Tracee Ellis Ross in a dress by Prabal Gurung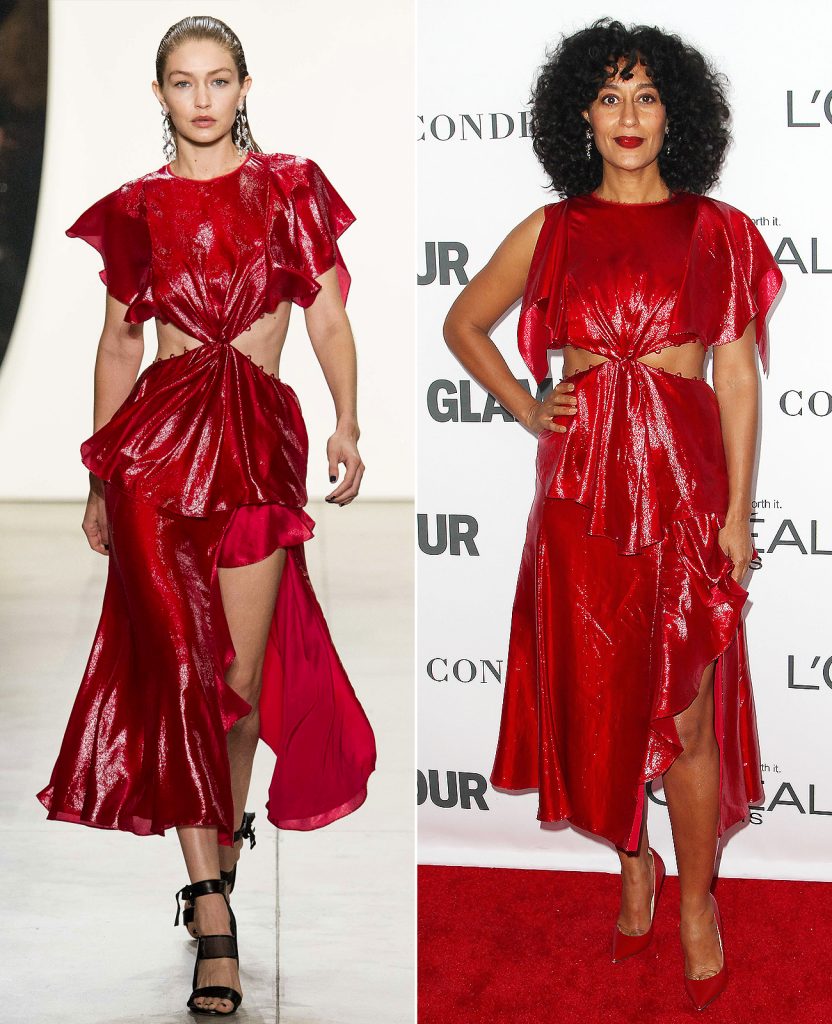 There are more celebrities' outfits as the same choice…
Okay, red it is. Rihanna in a red ball gown For The Premiere Of Valerian And The City Of A Thousand Planets and Gigi Hadid hosted American Music Awards in 2016 again in a red dress.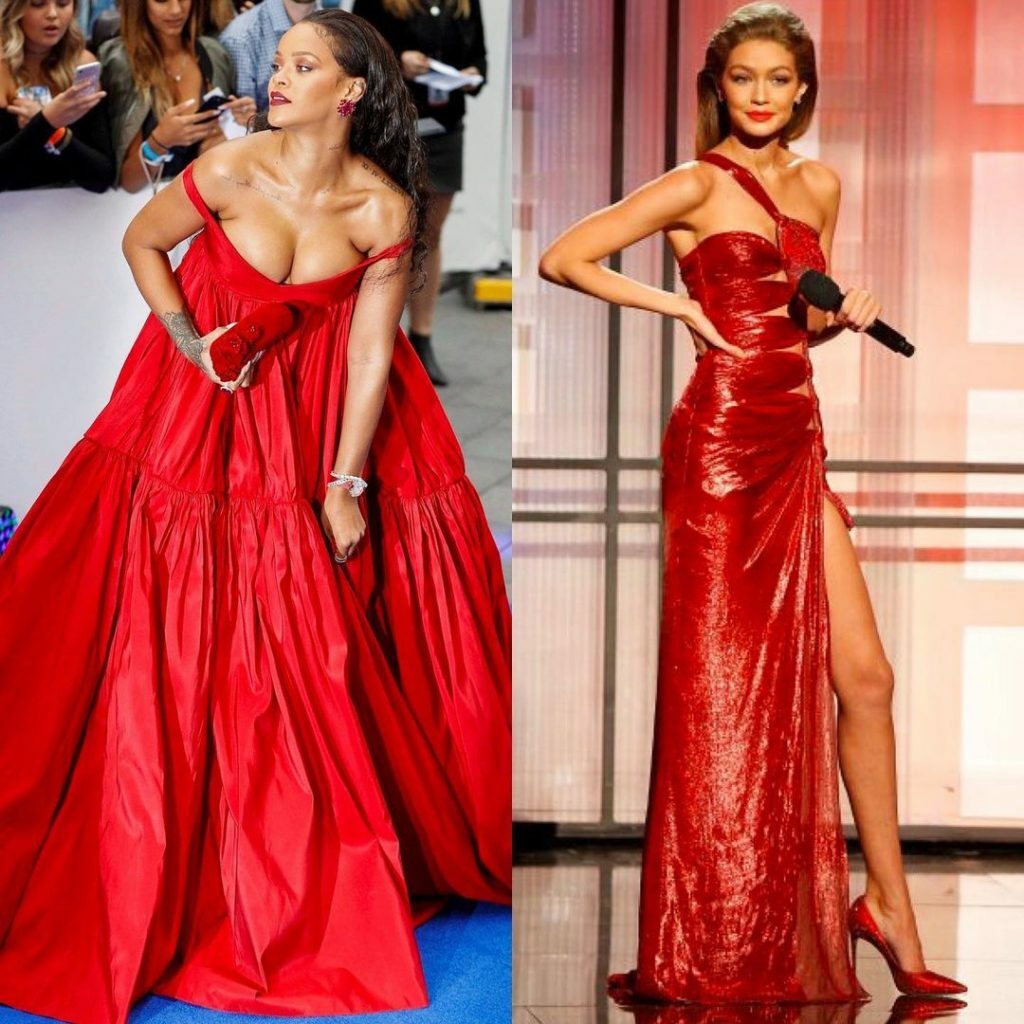 Next, we have Zoe Saldana and Kim Kardashian in short nude dresses.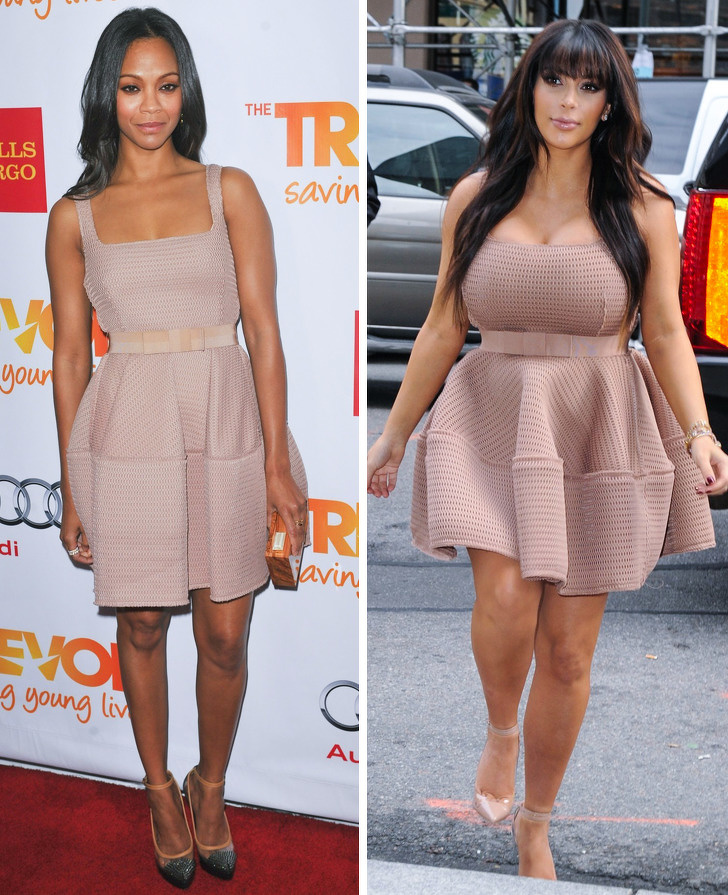 Boom! Jada Pinkett Smith and Kathryn Newton in the same dress.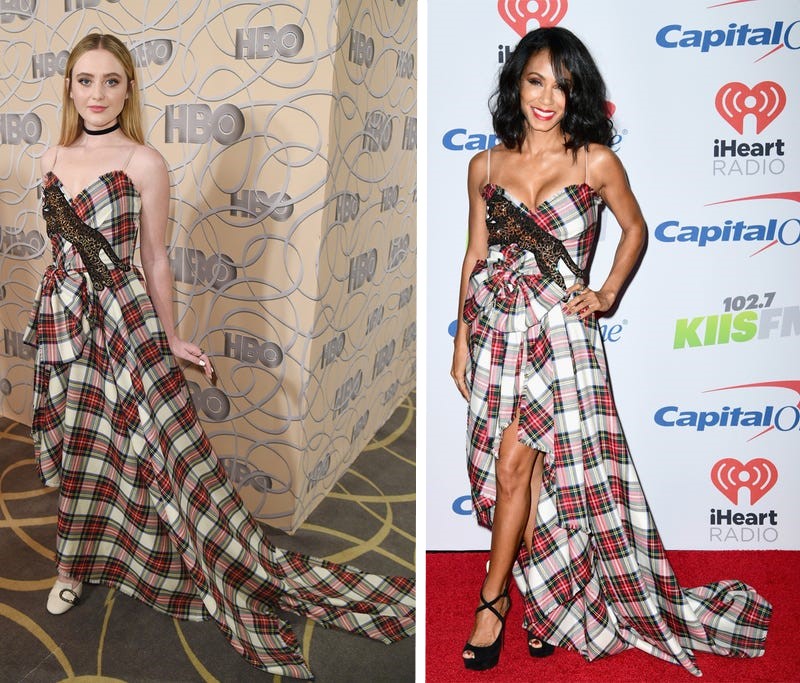 Duchess Kate Middleton and Drew Barrymore in the same Orange, Vintage Dress For Their Red Carpet.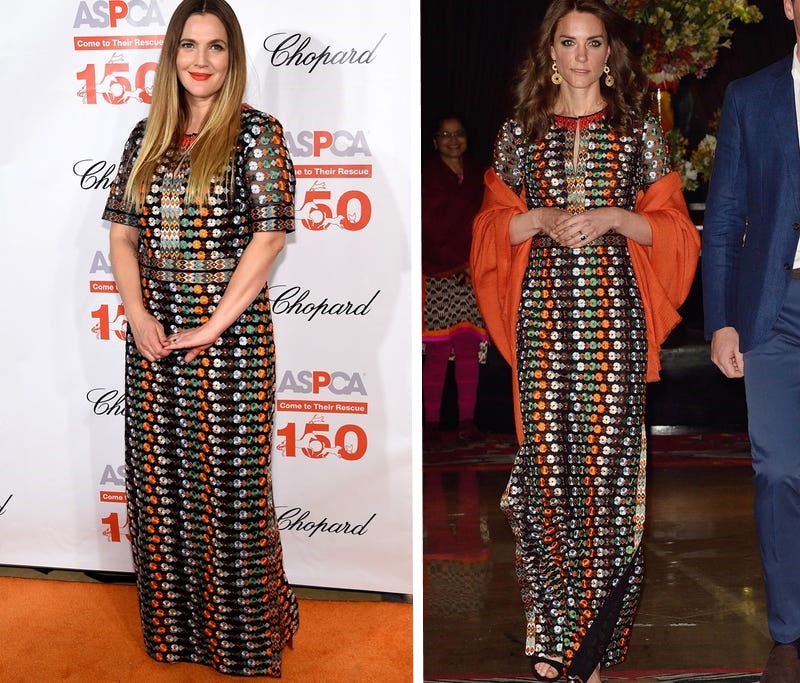 Never giving up on red. Selena Gomez and Irina Shayk in the same short red dress. So elegant!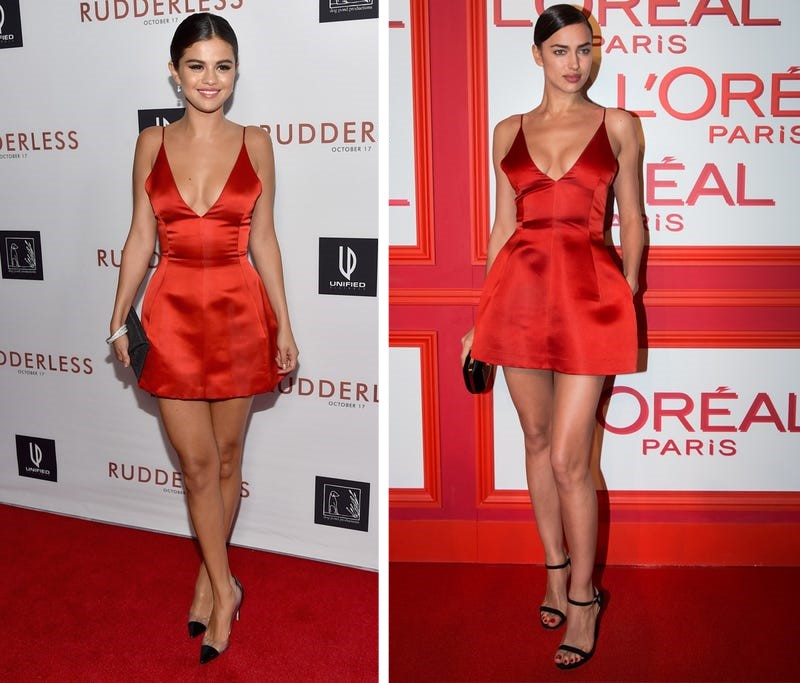 Kim Kardashian borrowed many ideas from Naomi Campbell. She even appears in public wearing the same outfit.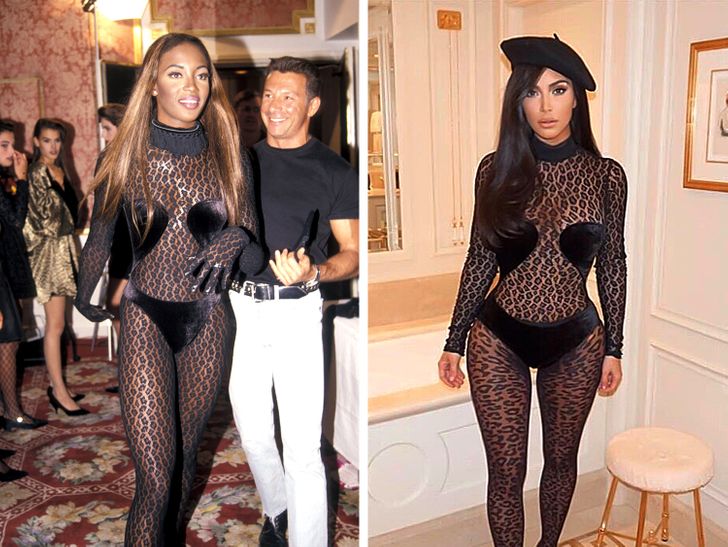 What do you think about these celebrities' outfits? Which one of them wore it the best? Please share your opinion with us in the comments on Facebook.