In a Roman Catholic convent nestled in Michigan, a heart-wrenching tragedy unfolded as thirteen nuns succumbed to the relentless grip of the pandemic. Their collective demise shone a somber spotlight on the ruthless nature of the virus that had penetrated the hallowed halls of the Felician Sisters convent, wreaking havoc like wildfire. Their story, one of unity, faith, and profound loss, serves as a poignant reminder of the gravity of the pandemic and the importance of wearing masks.
The nuns, aged from sixty-nine to ninety-nine, were members of the Congregation of the Sisters of St. Felix of Cantalice, based in Livonia, Michigan. Among the departed, the convent mourned the loss of educators, an author, and a secretary for the Vatican Secretariat of State, leaving behind a void that would be deeply felt.
The death toll within the convent was staggering, with the Global Sisters Report dubbing it "the worst loss of life to a community of women religious since the 1918 influenza pandemic." This grim statistic underscored the severity of the pandemic, an unprecedented global crisis that had not been witnessed in over a century.
The nuns were particularly vulnerable to the virus due to their advanced ages and close-knit communal living, a way of life that remained unchanged even as news of the coronavirus spread worldwide. Loved ones described them as a group who "lived together, prayed together, and worked together," making them a tightly bonded community.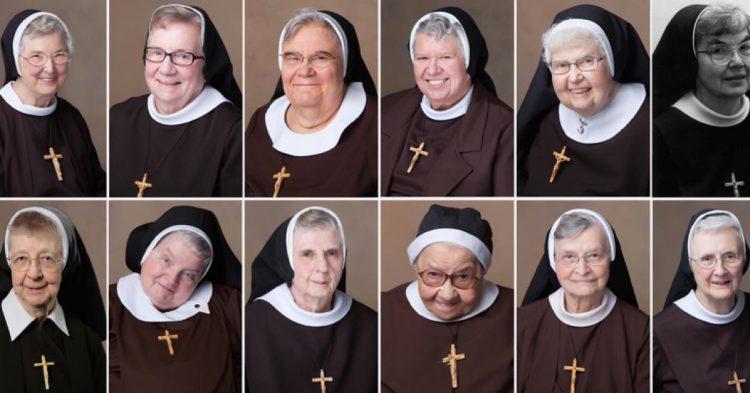 Tragically, the virus entered their sanctuary through two aides who, unaware of their infection, unknowingly introduced it into the convent. Once inside, it spread rapidly, mirroring the grim patterns seen in nursing homes and other settings housing elderly individuals.
Over a month, a sister succumbed every other day, resulting in the loss of thirteen lives, while an additional eighteen were infected but survived the ordeal. Health guidelines and the risk of transmission prevented the surviving sisters from attending the funerals of their fallen companions, adding to the weight of their grief and making the mourning process even more challenging.
Most of the tragic deaths occurred between April 10 and May 10, with a thirteenth sister passing away on June 27, marking an excruciatingly painful period for the convent community. Noel Marie Gabriel, director of clinical health services for the Felician Sisters of North America, aptly described it as "a month of tragedy and sorrow and mourning and grieving."
This devastating account serves as a sobering testament to the destructive power of the coronavirus, which has claimed countless lives across the globe. In the face of such overwhelming loss, it underscores the imperative of adhering to health guidelines and wearing masks to protect ourselves and those around us. The profound impact of the pandemic on religious communities like the Felician Sisters is a solemn reminder of the importance of collective vigilance in battling this unprecedented crisis.