When you are not able to afford basic care for yourself and pay the rent for your family, things get really difficult. This is something many people are experiencing nowadays.
A young family is notified to vacate the home they were living because they didn't pay the rent. They were said to vacate the home within seven days.
Joshua Thain and Amy Winter are parents to three young and beautiful children. Amy is pregnant with their fourth child, and they are having a difficult time economically. For this reason, they haven't paid the rent for many months.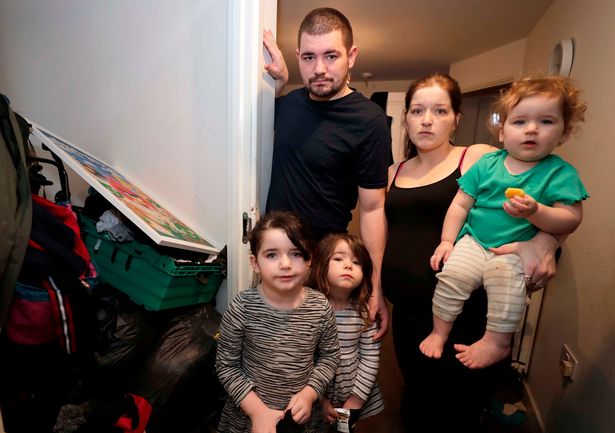 They were said to leave the home by January 31st, but they didn't leave because they would end up on the streets.
We are very worried. We have asked our family if they can help us, but they are living in one-bedroom houses.
The housing association said that they would get them out of the house. They have been living there with Joshua's mother, but she passed away in August last year. And their names aren't on the tenancy agreement. 
The spokesperson of the housing association said that this is not a rash or sudden decision as they have lived in the home for months without paying the rent.
The court asked the occupants to vacate the house within 7 days. We wanted to solve the issue without going to court, but it was impossible.
We want that they can access alternative accommodation as soon as possible. We are also offering them advice around housing options that they can afford and accommodate.
What do you think about this? What should be the solution? Share your thoughts in the comments on Facebook.