In India, two stray puppies lost their mother and fell into a deep pit where a huge king cobra was also present. Many believed that the snake would kill the puppies, but surprisingly, the cobra stayed by the puppies' side, protecting them from the more dangerous parts of the well.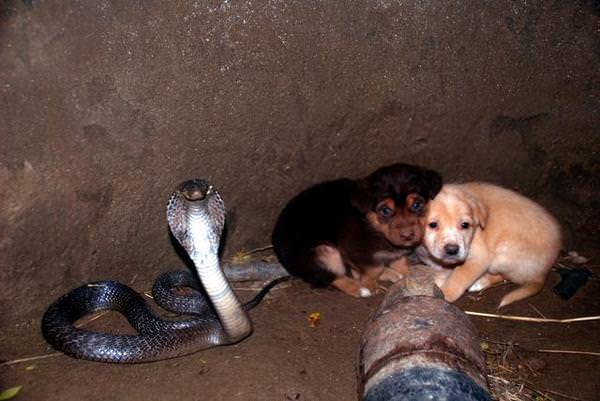 The puppies stayed there for 48 hours until rescuers came to their aid. The rescuers were initially afraid that the cobra could harm the puppies, but the snake politely moved out of the way, allowing the rescuers to do their job.
This incident showed that animals have the ability to stand up for one another when needed and that they are capable of experiencing emotions just like humans.
What do you think about this? Share your thoughts in the comments on Facebook.