Tom Brokaw, renowned journalist and anchor, recently revealed his battle with incurable blood cancer. After a career spanning 55 years, Brokaw announced his retirement in January 2021, years after receiving a diagnosis for his condition.

Brokaw has been fighting multiple myeloma, a form of blood cancer, since 2013. Despite his illness, he continued working and covering significant news events like Watergate and the assassination of Robert F. Kennedy. In an interview with Jane Pauley, his friend and former colleague, Brokaw discussed his journey against this terminal disease.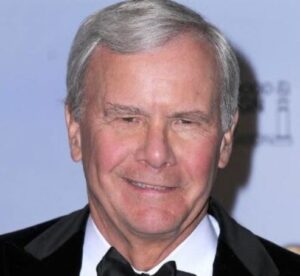 During the interview, conducted on "CBS Sunday Morning," Brokaw shared his experience and emphasized the importance of exerting influence over one's illness. He also touched upon his father, Red Brokaw, and his recently published book, "Never Give Up: A Prairie Family's Story."

Brokaw, now 83 years old, acknowledged that his doctors did not anticipate him living this long after his initial diagnosis a decade ago. He spoke openly about the changes he had to make in his lifestyle, including giving up his daily activities with NBC. Brokaw mentioned how he had to adapt to a different way of living, adjusting to a new reality.

In a lighter moment, Brokaw recalled a matchmaking story involving Jane Pauley and his wife, Meredith. He introduced Pauley to cartoonist Garry Trudeau, who later became her husband. Reflecting on the anecdote, Brokaw shared his initial perception that Trudeau was frequently visiting the office because of their friendship, only to discover that Trudeau was interested in meeting Jane.

Tom Brokaw's candid interview shed light on his battle with incurable blood cancer, the impact it had on his career, and his resilience in the face of adversity.