Tina Turner has shared the sad news of her son's death. He passed away at the age of 62 and left his family with a broken heart. Tina Turner has shared a post on Instagram under which she writes
"You leave the world too soon Ronnie". This news shocked everyone, but especially Ronnie's family. Afida Turner also reacted on Instagram, showing her emotions and sadness.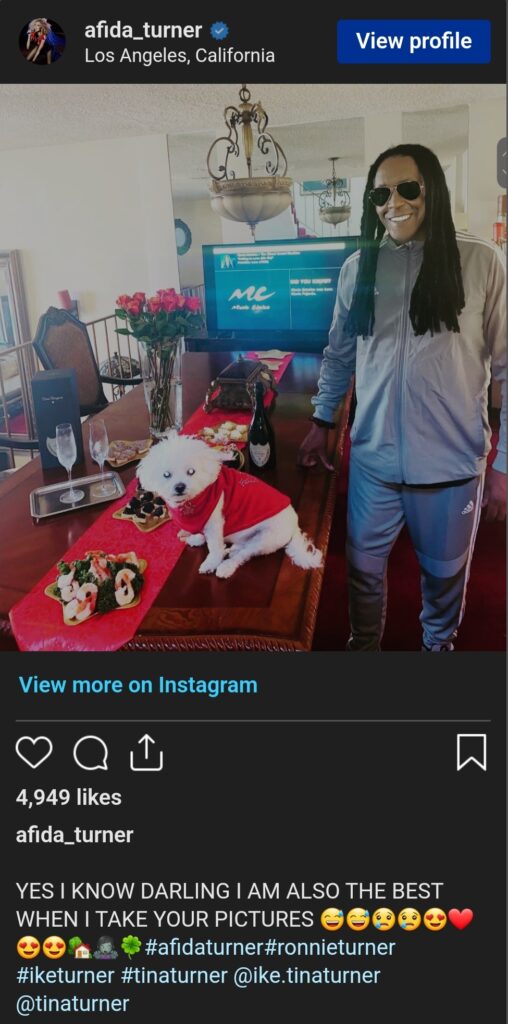 She is very hurt by the death of her husband Ronnie. The French singer did not hide her sadness and shared with her friends and loved ones the biggest pain in her life, the loss of her husband. Afida posted a photo of Tina, Ronnie, and Afida.
Under the photo, she writes "I am very sorry and I am very very sad. An angelic soul, my husband, my friend, I was your nurse, your monster. This is a tragedy. Rest in peace with your brother and dad. This is unfair."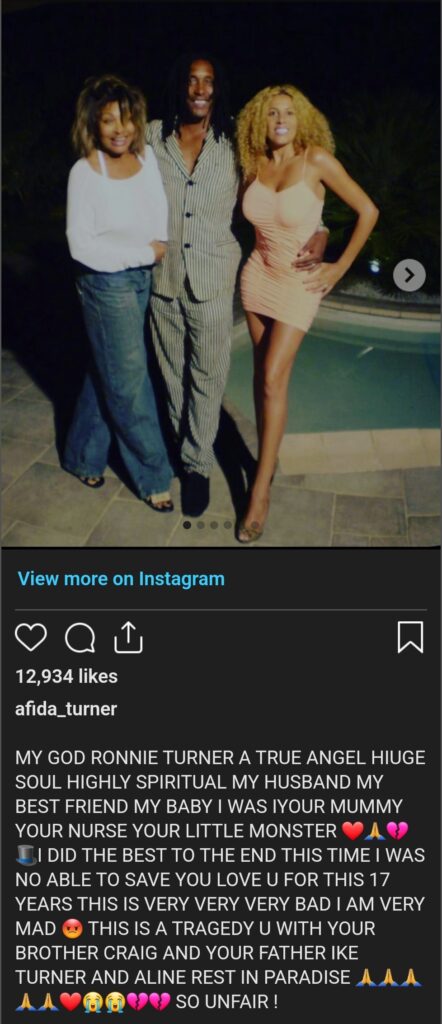 Tina Turner was not only a famous and successful woman. She was also an excellent mother. She was very sad about the death of her son. Afida tried to console herself with the fact that her husband will not only go to heaven but with his brother and father.
Sources reveal that Ronnie had breathing problems during the morning. 911 immediately reached his home but his breathing stopped. He died in his home. Even though he had breathing problems in the morning, the cause of Ronnie's death has not yet been revealed.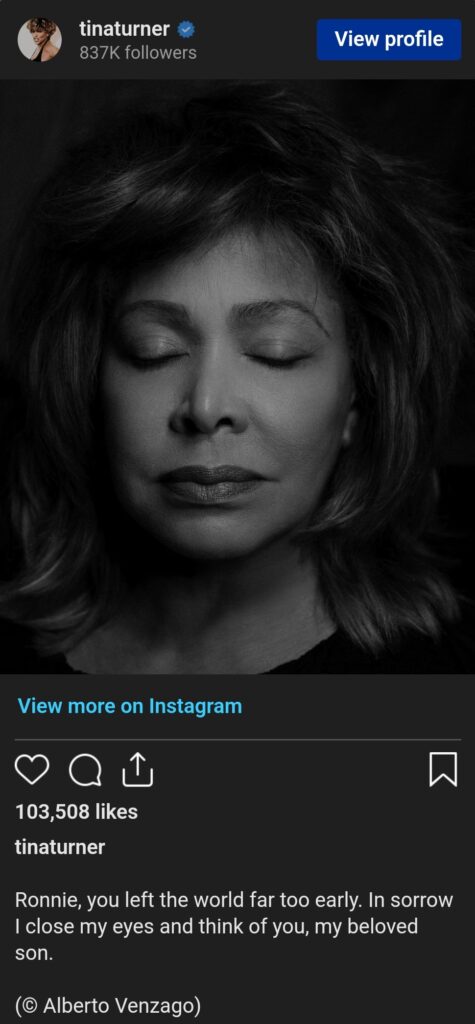 He was a beloved singer and a wonderful husband. Tina feels very bad for the loss of her son and posted a black and white photo of herself with her eyes closed on her Instagram. We send our condolences to Ronnie's family. May his soul rest in peace.